'Magic' campaign lands 17 black women on Houston courts
Court News
The Houston area's courts are going to be a lot more diverse thanks to a group of 17 African-American women and their "magic."

The women, who were part of an effort dubbed the "Black Girl Magic" campaign, all won races Tuesday to be judges in various Harris County courts in an election that featured more black women on the county's ballot than any other.

The "Black Girl Magic" campaign debuted over the summer with a viral photo that featured the 17 women and two other sitting Harris County judges inside a courtroom. Although those two judges lost their bids Tuesday for seats on the Texas Court of Criminal Appeals, they will retain their local judgeships.

Those behind the campaign say it was part of an effort to broaden the diversity of the Houston area's judiciary and ensure that more African-Americans and other minorities can bring their backgrounds and life experiences to the bench and better reflect the diversity of the nation's fourth largest city.

"I think that while Houston itself is one of the most diverse cities in the United States, our elected officials have not always reflected that," said Lillie Schechter, chair of the Harris County Democratic Party, which put together the "Black Girl Magic" campaign. "Having a government that reflects the people, the population is something that is incredibly important."

Lori Chambers Gray, a Houston defense attorney who won election to be a judge on a criminal district court, said the photo and the "Black Girls Magic" campaign provided her with a source of strength and motivation as she proceeded to Election Day.
Related listings
The International Criminal Court says it will continue to do its work "undeterred," despite National security adviser John Bolton's condemnation.olton asserted Monday the court "threatens American sovereignty and U.S. national security interests."The...

A German court has ruled that public broadcaster ZDF can't be forced to post a specifically worded apology demanded by a Polish court for erroneously calling two World War II Nazi camps "Polish death camps."ZDF used that wording in ...

A federal appeals court says a Louisiana court rightly dismissed a deputy's lawsuit accusing Black Lives Matter and several leaders of inciting violence that led to a deadly 2016 attack on law enforcement officers.The Advocate reports a three-judge p...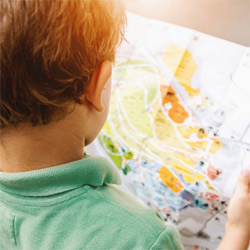 New York Commercial Litigation Law Firm - Woods Lonergan PLLC
Founded in 1993 by Managing Partner James F. Woods, Woods Lonergan PLLC has built a strong reputation as a resourceful and industrious firm that provides clients with clear, concise, and straightforward answers to their most challenging legal issues. Partner Lawrence R. Lonergan, who joined the firm in 2008, has been a friend and colleague to Mr. Woods for over 40 years and shares the same business philosophy. Woods Lonergan PLLC's collective experience and expertise enables the firm to expeditiously and effectively analyze the increasing challenges clients face in an evolving business and legal world, in many instances, avoiding unnecessary time and expense to our clients. Our mission is simple: provide cutting-edge expertise and sound advice in select areas of the law for corporate and business clients. We thrive on providing each client with personalized attention, forceful representation, and a collaborative team effort that embraces collective knowledge.