Judge sides with Alaska attorney who alleged wrongful firing
Court News
A U.S. judge sided Thursday with an attorney who alleged she was wrongly fired by the state of Alaska over political opinions expressed on a personal blog.

U.S. District Court Judge John Sedwick ruled that Elizabeth Bakalar's December 2018 firing violated her free speech and associational rights under the U.S. and state constitutions.

According to Sedwick's decision, Bakalar was an attorney with the Alaska Department of Law who handled election-related cases and was assigned to advise or represent state agencies in high-profile or complex matters. She began a blog in 2014 that focused on issues such as lifestyle, parenting and politics but began blogging more about politics and then-President Donald Trump after his 2016 election. She also commented about Trump on Twitter, with her name listed as the Twitter handle, the order says.

Shortly after Republican Gov. Mike Dunleavy's election in 2018, the chair of his transition team and later his chief of staff, Tuckerman Babcock, sent a memo to a broad swath of state employees requesting they submit their resignations along with a statement of interest in continuing to work for the new administration. The request was derided by attorneys for Bakalar and others as a demand for a "loyalty pledge."

"To keep their jobs employees had to actually offer up a resignation with an accompanying statement of interest in continuing with the new administration and then hope that the incoming administration would reject the resignation," Sedwick wrote.

Babcock said he fired Bakalar because he considered the tone of her resignation letter to be unprofessional, the order says. But Sedwick said Babcock did not accept the resignation of an assistant attorney general who used the same wording he had found objectionable when used by Bakalar.

While every lawyer in the Department of Law received the memo, just two — Bakalar and another attorney who had been critical of Trump on social media — had their resignation letters accepted, according to Sedwick's decision.
Related listings
Jury trials have been paused in some western Michigan counties due to a surge in coronavirus cases, court officials said Monday. Chief Judge Mark Trusock said all jury trials in Kent County 17th Circuit Court, based in Grand Rapids, were on hold unti...

Australia's highest court on Friday agreed to hear a challenge to a police officer using his law enforcement job as a defense against a charge of murdering an Indigenous man. Constable Zachary Rolfe could become the first police officer to be c...

An appellate court in Poland on Monday rejected a lawsuit brought against two Holocaust scholars in a case that has been closely watched because it was expected to serve as a precedent for research into the highly sensitive area of Polish behavior to...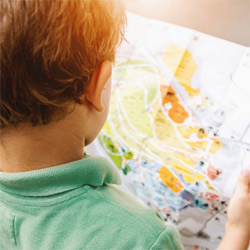 New York Commercial Litigation Law Firm - Woods Lonergan PLLC
Founded in 1993 by Managing Partner James F. Woods, Woods Lonergan PLLC has built a strong reputation as a resourceful and industrious firm that provides clients with clear, concise, and straightforward answers to their most challenging legal issues. Partner Lawrence R. Lonergan, who joined the firm in 2008, has been a friend and colleague to Mr. Woods for over 40 years and shares the same business philosophy. Woods Lonergan PLLC's collective experience and expertise enables the firm to expeditiously and effectively analyze the increasing challenges clients face in an evolving business and legal world, in many instances, avoiding unnecessary time and expense to our clients. Our mission is simple: provide cutting-edge expertise and sound advice in select areas of the law for corporate and business clients. We thrive on providing each client with personalized attention, forceful representation, and a collaborative team effort that embraces collective knowledge.