Supreme Court asked to void Louisiana abortion clinic law
Daily Legal News
A Louisiana abortion clinic is asking the Supreme Court to strike down regulations that could leave the state with just one clinic.

A divided high court had previously agreed to block the law pending a full review of the case.

An appeal being filed with the court Wednesday says the justices should now take the next step and declare the law an unconstitutional burden on the rights of women seeking an abortion. The Louisiana provision is similar to a Texas law the court struck down in 2016.

If the justices agree to hear the Louisiana case, as seems likely, it could lead to a decision on the high-profile abortion issue in spring 2020, in the midst of the presidential election campaign.

The case presents a swirling mix of the changed court's views on abortion rights and its respect for earlier high court decisions.

Louisiana's law requires abortion providers to have admitting privileges at nearby hospitals. The justices said in 2016 that a Texas law provided "few, if any, health benefits for women."

But the composition of the court has changed since then. President Donald Trump has put two justices, Neil Gorsuch and Brett Kavanaugh, on the court. Kavanaugh replaced Justice Anthony Kennedy, who voted to strike down the Texas law. Trump had pledged during the campaign to appoint "pro-life" justices, and abortion opponents are hoping the more conservative bench will be more open to upholding abortion restrictions.

Louisiana abortion providers and a district judge who initially heard the case said one or maybe two of the state's three abortion clinics would have to close under the new law. There would be at most two doctors who could meet its requirements, they said.

But the appeals court in New Orleans rejected those claims, doubting that any clinics would have to close and saying the doctors had not tried hard enough to establish relationships with local hospitals.

In January, the full appeals court voted 9-6 not to get involved in the case, setting up the Supreme Court appeal.

In February, the justices split 5-4 to keep the law on hold. Chief Justice John Roberts, a dissenter in the 2016 case from Texas, joined with the court's four liberal justices to temporarily block the Louisiana measure.
Related listings
Daily Legal News

04/05/2019

The prosecutor of the International Criminal Court said Friday that her U.S. visa has been revoked, in what appears to a crackdown on the global tribunal by the Trump administration.In a statement confirming the revocation, Prosecutor Fatou Bensouda&...

Daily Legal News

03/29/2019

An Australian appeals court on Friday dismissed a bullying case brought by an engineer who accused his former supervisor of repeatedly breaking wind toward him.The Victoria state Court of Appeal upheld a Supreme Court judge's ruling that even if engi...

Daily Legal News

03/11/2019

Attorneys for Ohio Republican officials will call witnesses this week to defend the state's congressional map.A federal trial enters its second week Monday in a lawsuit by voter rights groups that say the current seats resulted from "an unconstitutio...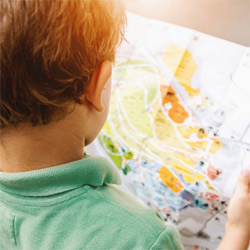 New York Commercial Litigation Law Firm - Woods Lonergan PLLC
Founded in 1993 by Managing Partner James F. Woods, Woods Lonergan PLLC has built a strong reputation as a resourceful and industrious firm that provides clients with clear, concise, and straightforward answers to their most challenging legal issues. Partner Lawrence R. Lonergan, who joined the firm in 2008, has been a friend and colleague to Mr. Woods for over 40 years and shares the same business philosophy. Woods Lonergan PLLC's collective experience and expertise enables the firm to expeditiously and effectively analyze the increasing challenges clients face in an evolving business and legal world, in many instances, avoiding unnecessary time and expense to our clients. Our mission is simple: provide cutting-edge expertise and sound advice in select areas of the law for corporate and business clients. We thrive on providing each client with personalized attention, forceful representation, and a collaborative team effort that embraces collective knowledge.