Analysis: Louisiana figures in 2 major Supreme Court cases
Daily Legal News
Among cases on the U.S. Supreme Court docket for the term that began this month, two Louisiana cases stand out — one because of its implications for criminal justice in the state, the other because of what it portends for abortion rights and access nationwide.

And, both, in part, because they deal with matters that, on the surface, might appear to have been settled.

Yes, voters approved a constitutional amendment requiring unanimous jury verdicts in felony cases — following Pulitzer Prize winning reporting by The Advocate on the racial impacts of allowing 10-2 verdicts. But sometimes lost amid celebrations of the measure's passage is its effective date: it applies to crimes that happened on or after Jan. 1 of this year.

No help to people like Evangelisto Ramos, who was convicted on a 10-2 jury vote in 2016 of second-degree murder in the killing of a woman in New Orleans. Ramos is serving a life sentence with no chance of parole.
Related listings
Daily Legal News

10/07/2019

The biggest cases before the Supreme Court are often the last ones to be decided, and the focus on the court will be especially intense in June, just a few months before the 2020 election.President Donald Trump first announced his intention in 2017 t...

Daily Legal News

09/30/2019

Sacramento Kings first-year coach Luke Walton says he is focused on his team and not worried about a lawsuit accusing him of sexual assault.Walton spoke publicly Friday at Kings media day for the first time since a former sportscaster filed a civil s...

Daily Legal News

09/30/2019

A federal jury will decide whether the operator of a Wichita abortion facility had reasonable grounds to seek a protection-from-stalking order against an abortion protester.Jury selection begins Monday in the federal lawsuit filed by anti-abortion ac...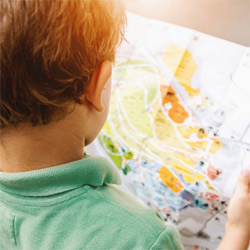 New York Commercial Litigation Law Firm - Woods Lonergan PLLC
Founded in 1993 by Managing Partner James F. Woods, Woods Lonergan PLLC has built a strong reputation as a resourceful and industrious firm that provides clients with clear, concise, and straightforward answers to their most challenging legal issues. Partner Lawrence R. Lonergan, who joined the firm in 2008, has been a friend and colleague to Mr. Woods for over 40 years and shares the same business philosophy. Woods Lonergan PLLC's collective experience and expertise enables the firm to expeditiously and effectively analyze the increasing challenges clients face in an evolving business and legal world, in many instances, avoiding unnecessary time and expense to our clients. Our mission is simple: provide cutting-edge expertise and sound advice in select areas of the law for corporate and business clients. We thrive on providing each client with personalized attention, forceful representation, and a collaborative team effort that embraces collective knowledge.