Supreme Court lets Sandy Hook shooting lawsuit go forward
Daily Legal News
The Supreme Court said Tuesday that a survivor and relatives of victims of the Sandy Hook Elementary School shooting can pursue their lawsuit against the maker of the rifle used to kill 26 people.

The justices rejected an appeal from Remington Arms, which argued it should be shielded by a 2005 federal law preventing most lawsuits against firearms manufacturers when their products are used in crimes.

The case is being watched by gun control advocates, gun rights supporters and gun manufacturers across the country because it has the potential to provide a roadmap for victims of other mass shootings to circumvent the federal law and sue the makers of firearms.

The court's order allows the lawsuit filed in Connecticut state court by a survivor and relatives of nine victims who died at the Newtown, Connecticut, school on Dec. 14, 2012, to go forward.

The lawsuit says the Madison, North Carolina-based company should never have sold a weapon as dangerous as the Bushmaster AR-15-style rifle to the general public. It also alleges Remington targeted younger, at-risk males in marketing and product placement in violent video games. Opponents of the suit contend that gunman Adam Lanza alone is responsible for killing 20 first graders and six educators. He was 20 years old.

The Connecticut Supreme Court had earlier ruled 4-3 that the lawsuit could proceed for now, citing an exemption in the federal law. The decision overturned a ruling by a trial court judge who dismissed the lawsuit based on the 2005 federal law, named the Protection of Lawful Commerce in Arms Act.

The majority of justices in the state Supreme Court ruling, however, said it may be a "Herculean task" for the families to prove their case at trial.

The federal law has been criticized by gun control advocates as being too favorable to gun-makers. It has been cited by other courts that rejected lawsuits against gun-makers and dealers in other high-profile shooting attacks, including the 2012 Colorado movie theater shooting and the Washington, D.C., sniper shootings in 2002.
Related listings
Daily Legal News

11/15/2019

President Donald Trump is asking the Supreme Court to block a subpoena for his tax returns, in a test of the president's ability to defy investigations.The filing Thursday sets the stage for a high court showdown over the tax returns Trump has ...

Daily Legal News

11/04/2019

A treasure hunter who accuses the state of North Carolina of misusing his images from Blackbeard's flagship says he'll ask for 10 times the damages he originally sought, now that a court ruling has come down in his favor.John Masters of Florida-based...

Daily Legal News

10/25/2019

Billionaire Samsung scion Lee Jae-yong appeared in court Friday for a retrial on corruption allegations linked to a 2016 scandal that spurred massive street protests and sent South Korea's then-president to prison. "I feel deeply sorry for worr...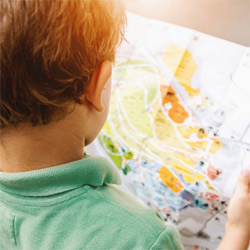 New York Commercial Litigation Law Firm - Woods Lonergan PLLC
Founded in 1993 by Managing Partner James F. Woods, Woods Lonergan PLLC has built a strong reputation as a resourceful and industrious firm that provides clients with clear, concise, and straightforward answers to their most challenging legal issues. Partner Lawrence R. Lonergan, who joined the firm in 2008, has been a friend and colleague to Mr. Woods for over 40 years and shares the same business philosophy. Woods Lonergan PLLC's collective experience and expertise enables the firm to expeditiously and effectively analyze the increasing challenges clients face in an evolving business and legal world, in many instances, avoiding unnecessary time and expense to our clients. Our mission is simple: provide cutting-edge expertise and sound advice in select areas of the law for corporate and business clients. We thrive on providing each client with personalized attention, forceful representation, and a collaborative team effort that embraces collective knowledge.