High court reinstates S. Carolina ballot witness requirement
Daily Legal News
The Supreme Court on Monday reinstated a requirement that South Carolina voters using absentee ballots in November's election get a witness to sign their ballots.

Democrats had sought to have the requirement put on hold because of the coronavirus pandemic, but Republicans had defended it as deterring fraud.

While the high court reinstated the requirement for now, it said that any ballots cast before the court's action Monday evening "and received within two days of this order may not be rejected for failing to comply with the witness requirement."
Related listings
Daily Legal News

10/05/2020

The Supreme Court is leaving in place a decision that allowed a lawsuit to move forward against a Kentucky clerk who was jailed in 2015 after refusing to issue marriage licenses to same-sex couples.The high court said Monday it would not take the cas...

Daily Legal News

09/17/2020

The Supreme Court said Wednesday it will start its new term next month the way it ended the last one, with arguments by telephone because of the coronavirus pandemic and live audio available to the public.With 87-year-old Justice Ruth Bader Ginsburg ...

Daily Legal News

09/09/2020

WikiLeaks founder Julian Assange is set to fight for his freedom in a British court after a decade of legal drama, as he challenges American authorities' attempt to extradite him on spying charges over the site's publication of secret U.S...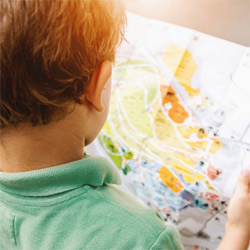 New York Commercial Litigation Law Firm - Woods Lonergan PLLC
Founded in 1993 by Managing Partner James F. Woods, Woods Lonergan PLLC has built a strong reputation as a resourceful and industrious firm that provides clients with clear, concise, and straightforward answers to their most challenging legal issues. Partner Lawrence R. Lonergan, who joined the firm in 2008, has been a friend and colleague to Mr. Woods for over 40 years and shares the same business philosophy. Woods Lonergan PLLC's collective experience and expertise enables the firm to expeditiously and effectively analyze the increasing challenges clients face in an evolving business and legal world, in many instances, avoiding unnecessary time and expense to our clients. Our mission is simple: provide cutting-edge expertise and sound advice in select areas of the law for corporate and business clients. We thrive on providing each client with personalized attention, forceful representation, and a collaborative team effort that embraces collective knowledge.