Court upholds woman's $1.8M award in NJ Transit bus attack
Daily Legal News
In a closely divided ruling, New Jersey's Supreme Court on Wednesday upheld a $1.8 million jury award for a woman who was struck on the head with a bottle while riding a New Jersey Transit bus.

The 4-3 decision affirmed that NJ Transit, a public carrier, has the same heightened duty of care to protect customers as would a private carrier. NJ Transit had argued it wasn't liable under the higher standard.

Anasia Maison needed 22 stitches in her forehead after the 2013 attack in Newark, which occurred after a group of young men began harassing her.

A new jury will determine whether any of the damages should be shared by the bottle-thrower, who was never caught. Under new instructions included in Wednesday's ruling, jurors can consider whether NJ Transit had effective polices in place and whether the driver followed those policies.

The dissenting justices disagreed with the majority's assessment of the level of care required of New Jersey Transit, and with the scope of the new jury instruction that "presses the jury to allocate most ? if not all ? of the fault in this case to NJ Transit," according to Justice Anne Patterson.

According to court documents, the driver didn't stop the bus or ask the men harassing Maison to get off after she switched seats. After Maison was hit with a liquor bottle, he contacted NJ Transit's control center, which notified police and emergency medical services.

The ruling "is a significant victory for those of us who work to assure public safety," Maison's attorney, K. Raja Bhattacharya, said in an email. "We hope that NJ Transit will follow the direction of the court and re-examine its policies and procedures concerning passenger safety."

New Jersey Transit declined to comment Wednesday, citing the pending litigation.
Related listings
Daily Legal News

02/12/2021

Georgia Supreme Court Chief Justice Harold D. Melton announced Friday that he is stepping down on July 1.Melton said in a statement that he doesn't yet know what he'll do next, but that he is exploring opportunities "for the next se...

Daily Legal News

02/08/2021

The Supreme Court is telling California that it can't bar indoor church services because of the coronavirus pandemic, but it can keep for now a ban on singing and chanting indoors.The high court issued orders late Friday in two cases where chur...

Daily Legal News

02/03/2021

The Supreme Court is making it harder for a multimillion-dollar lawsuit involving centuries-old religious artworks obtained by the Nazis from Jewish art dealers to continue in U.S. courts.The court ruled unanimously Wednesday in a case involving the ...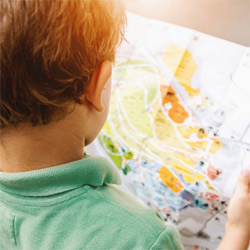 New York Commercial Litigation Law Firm - Woods Lonergan PLLC
Founded in 1993 by Managing Partner James F. Woods, Woods Lonergan PLLC has built a strong reputation as a resourceful and industrious firm that provides clients with clear, concise, and straightforward answers to their most challenging legal issues. Partner Lawrence R. Lonergan, who joined the firm in 2008, has been a friend and colleague to Mr. Woods for over 40 years and shares the same business philosophy. Woods Lonergan PLLC's collective experience and expertise enables the firm to expeditiously and effectively analyze the increasing challenges clients face in an evolving business and legal world, in many instances, avoiding unnecessary time and expense to our clients. Our mission is simple: provide cutting-edge expertise and sound advice in select areas of the law for corporate and business clients. We thrive on providing each client with personalized attention, forceful representation, and a collaborative team effort that embraces collective knowledge.