Order: Mississippi judges have discretion for COVID safety
Daily Legal News
Mississippi judges have the power to delay trials, limit the number of spectators in courtrooms or take other steps to try to slow the spread of COVID-19, the leader of the state Supreme Court says in an emergency order.

Chief Justice Michael Randolph issued the order Thursday in response to the rapid spread of illness caused by highly contagious delta variant of the virus.

Mississippi has one of the lowest COVID-19 vaccination rates in the nation, and the state health officer, Dr. Thomas Dobbs, said Friday that 97% of new cases of COVID-19 in Mississippi are among people who are unvaccinated.

Randolph's order said judges may postpone jury trials that are scheduled through Sept. 10. In addition to limiting the number of spectators in courtrooms, judges may require people to wear masks and maintain distance between each other. The order encouraged courts to use teleconferencing and videoconferencing, when possible.

Plea hearings in felony cases must still take place in person, but defendants and others in the courtrooms should wear masks and maintain social distancing.

"Any in-person proceedings shall be limited to attorneys, parties, witnesses, security officers, members of the press and other necessary persons, as determined by the trial judge," Randolph wrote.
Related listings
Daily Legal News

07/16/2021

A federal appeals court has rejected a challenge to a policy that requires lawyers join the State Bar of Michigan. Lucille Taylor said the group's use of her dues for advocacy activities violates her right to free speech, among other objections...

Daily Legal News

07/09/2021

The Michigan Supreme Court on Friday denied a request to extend the deadline for drawing new legislative and congressional maps despite a delay in census redistricting data. The Independent Citizens Redistricting Commission, whose members have been m...

Daily Legal News

07/06/2021

The Ohio Supreme Court announced on Tuesday it would not consider an appeal over the firing of a white police officer who shot and killed 12-year-old Tamir Rice outside a Cleveland recreation center in 2014. The appeal was filed in April by the Cleve...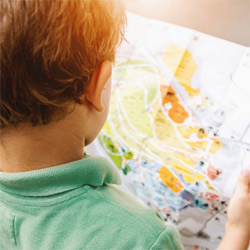 New York Commercial Litigation Law Firm - Woods Lonergan PLLC
Founded in 1993 by Managing Partner James F. Woods, Woods Lonergan PLLC has built a strong reputation as a resourceful and industrious firm that provides clients with clear, concise, and straightforward answers to their most challenging legal issues. Partner Lawrence R. Lonergan, who joined the firm in 2008, has been a friend and colleague to Mr. Woods for over 40 years and shares the same business philosophy. Woods Lonergan PLLC's collective experience and expertise enables the firm to expeditiously and effectively analyze the increasing challenges clients face in an evolving business and legal world, in many instances, avoiding unnecessary time and expense to our clients. Our mission is simple: provide cutting-edge expertise and sound advice in select areas of the law for corporate and business clients. We thrive on providing each client with personalized attention, forceful representation, and a collaborative team effort that embraces collective knowledge.