1st female LGBT federal appeals court nominee to get hearing
Daily Legal News
The U.S. Senate Judiciary Committee is considering President Joe Biden's nomination of a Vermont judge who played a role in the state's passage of the first-in-the-nation civil unions law, a forerunner of same-sex marriage, to become the first openly LGBT woman to serve on any federal circuit court.

At the start of the Tuesday hearing, Democratic U.S. Sen. Patrick Leahy, of Vermont, called the nomination of Beth Robinson, an associate justice on the Vermont Supreme Court, to the U.S. Court of Appeals for the 2nd Circuit "truly historic." The court's territory includes Connecticut, New York and Vermont.

"She's been hailed as a tireless champion for equal rights and equal justice in the mode of the late justice Ruth Bader Ginsburg," Leahy said as he introduced Robinson. "It's no exaggeration to say that Beth helped Vermont and America more fully realizing the meaning of equality under the law."

Robinson helped argue the case that led to Vermont's 2000 civil unions law. She has served on the Vermont Supreme Court since 2011.

She "has built a reputation for her impartiality, and fair application of the law," said Sen. Bernie Sanders, of Vermont, in his introduction. "She treats people with respect and compassion and she understands the duty of the court to provide equitable justice."

Robinson told the committee that she would be honored to continue her work promoting the rule of law as a judge on the 2nd circuit.
Related listings
Daily Legal News

09/12/2021

The Oklahoma Supreme Court has rejected a request to remove two members of the state's Pardon and Parole Board from a high-profile death penalty case. The court's brief ruling on Friday denied a prosecutor's request to remove Adam L...

Daily Legal News

09/06/2021

A gay substitute teacher was wrongfully fired by a Roman Catholic school in North Carolina after he announced in 2014 on social media that he was going to marry his longtime partner, a federal judge has ruled. U.S. District Judge Max Cogburn r...

Daily Legal News

08/30/2021

In a win over FIFA at sport's highest court, Empoli midfielder Nedim Bajrami won the right Monday to switch national teams from Switzerland to Albania. The Court of Arbitration for Sport said its panel upheld an appeal by Bajrami and the Albani...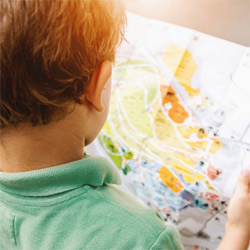 New York Commercial Litigation Law Firm - Woods Lonergan PLLC
Founded in 1993 by Managing Partner James F. Woods, Woods Lonergan PLLC has built a strong reputation as a resourceful and industrious firm that provides clients with clear, concise, and straightforward answers to their most challenging legal issues. Partner Lawrence R. Lonergan, who joined the firm in 2008, has been a friend and colleague to Mr. Woods for over 40 years and shares the same business philosophy. Woods Lonergan PLLC's collective experience and expertise enables the firm to expeditiously and effectively analyze the increasing challenges clients face in an evolving business and legal world, in many instances, avoiding unnecessary time and expense to our clients. Our mission is simple: provide cutting-edge expertise and sound advice in select areas of the law for corporate and business clients. We thrive on providing each client with personalized attention, forceful representation, and a collaborative team effort that embraces collective knowledge.