NC voter ID trial delayed as US Supreme Court examines case
Daily Legal News
A federal trial set for January on litigation challenging North Carolina's voter photo identification law has been delayed while the U.S. Supreme Court weighs whether legislative leaders should be permitted to help defend the law in court.

The Supreme Court said last month it would consider the request of House Speaker Tim Moore and Senate leader Phil Berger to formally step in to the case and defend the 2018 law along with state government attorneys.

The lawsuit was previously scheduled to go to trial in Winston-Salem on Jan. 24. In an order issued Thursday, presiding U.S. District Judge Loretta Biggs said it makes sense to delay the start to avoid further confusion over voter ID. Otherwise, a Supreme Court ruling favoring GOP legislators could require a repeal trial.

"While the court is mindful that parties have been preparing for trial, there is no reason that such preparation must go to waste," Biggs wrote. No new starting date was set.

Berger and Moore have argued that state attorneys led by Attorney General Josh Stein, a Democrat, have not adequately represented the state to defend the law. Biggs and the full U.S. 4th Circuit Court of Appeals have rejected the GOP leaders' requests.
Related listings
Daily Legal News

12/20/2021

U.S. Magistrate Judge Kate M. Menendez has been confirmed by the Senate to fill Minnesota's federal court vacancy, the state's two senators announced over the weekend. Menendez was nominated by President Joe Biden in September. She appear...

Daily Legal News

12/13/2021

The Supreme Court has rejected an appeal from a conservative think tank over Gov. Tony Evers' decision to exclude the group's writers from press briefings. The justices acted without comment Monday, leaving in place lower court rulings th...

Daily Legal News

12/10/2021

The Supreme Court on Friday left in place Texas' ban on most abortions, offering only a glimmer of daylight for clinics in the state to challenge the nation's most restrictive abortion law. The decision, little more than a week after the ...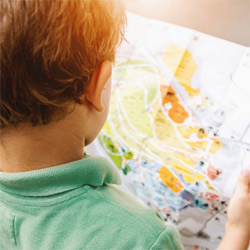 New York Commercial Litigation Law Firm - Woods Lonergan PLLC
Founded in 1993 by Managing Partner James F. Woods, Woods Lonergan PLLC has built a strong reputation as a resourceful and industrious firm that provides clients with clear, concise, and straightforward answers to their most challenging legal issues. Partner Lawrence R. Lonergan, who joined the firm in 2008, has been a friend and colleague to Mr. Woods for over 40 years and shares the same business philosophy. Woods Lonergan PLLC's collective experience and expertise enables the firm to expeditiously and effectively analyze the increasing challenges clients face in an evolving business and legal world, in many instances, avoiding unnecessary time and expense to our clients. Our mission is simple: provide cutting-edge expertise and sound advice in select areas of the law for corporate and business clients. We thrive on providing each client with personalized attention, forceful representation, and a collaborative team effort that embraces collective knowledge.