Lawsuit over beef farm in trout stream watershed may proceed
Daily Legal News
A state court judge said environmental groups may proceed with a lawsuit seeking to halt expansion of a cattle farm in northeast Iowa near a prized trout stream.

Judge Michael Huppert on Monday ruled against the Iowa Department of Natural Resources, which sought to dismiss the lawsuit filed by the Sierra Club Iowa Chapter and Iowa State Council of Trout Unlimited.

The groups are seeking to protect Bloody Run Creek, a stream in Clayton County that is among the few waterways designated with an Outstanding Iowa Waters designation qualifying it for a high level of protection. The owners of Supreme Beef want to stock farm buildings with 11,600 cows and spread manure on fields that are in the stream's watershed.

Huppert found the Sierra Club has standing to sue by showing that some of its members fish, hike and shoot photos in and along Bloody Run Creek. He said the group has adequately shown that real harm could come from cow manure reaching the creek and that concerns aren't just speculative.

The cold-water creek has significant populations of several trout species.

The Iowa DNR approved a manure management plan for the farm in April 2021 despite claims that it underestimated by more than 1.3 million pounds the nitrogen and phosphorous that would be released by the cow manure.

"The resulting pollution will have a devastating and irreversible impact on an Iowa Outstanding Water, the fishery residing within, and other streams," the Trout Unlimited group said in a court document.

The DNR did not immediately respond to a message seeking comment about the ruling.


Related listings
Daily Legal News

02/28/2022

A Massachusetts businessman has been convicted of fraudulently seeking more than $13 million in federal coronavirus pandemic relief loans, federal prosecutors said. Elijah Majak Buoi, 40, of Winchester, was convicted Thursday of four counts of wire f...

Daily Legal News

02/19/2022

Maryland Gov. Larry Hogan announced the appointments of two judges to the state's highest court on Thursday. Harford County Circuit Court Judge Angela Eaves has been appointed to the Maryland Court of Appeals. Eaves, who is the first Hispanic j...

Daily Legal News

02/07/2022

The Virginia Military Institute says it will change its student-run honor court to make it more fair to cadets as part of a response to a state-ordered investigation into racism and sexism at the school. VMI detailed the reforms in a progress report ...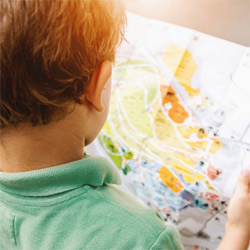 New York Commercial Litigation Law Firm - Woods Lonergan PLLC
Founded in 1993 by Managing Partner James F. Woods, Woods Lonergan PLLC has built a strong reputation as a resourceful and industrious firm that provides clients with clear, concise, and straightforward answers to their most challenging legal issues. Partner Lawrence R. Lonergan, who joined the firm in 2008, has been a friend and colleague to Mr. Woods for over 40 years and shares the same business philosophy. Woods Lonergan PLLC's collective experience and expertise enables the firm to expeditiously and effectively analyze the increasing challenges clients face in an evolving business and legal world, in many instances, avoiding unnecessary time and expense to our clients. Our mission is simple: provide cutting-edge expertise and sound advice in select areas of the law for corporate and business clients. We thrive on providing each client with personalized attention, forceful representation, and a collaborative team effort that embraces collective knowledge.