Trump Foundation lawsuit paused until higher court weighs in
Focused Practice
A New York judge on Thursday mothballed a lawsuit over President Donald Trump's charitable foundation until a higher court rules in an unrelated case whether a sitting president can be sued in state court.

State Supreme Court Justice Saliann Scarpulla commented after hearing arguments from a Trump attorney who wants her to dismiss the lawsuit brought by New York state's Democratic attorney general.

She said she'll wait to decide whether the lawsuit proceeds after an intermediate state appeals court rules whether Trump must face a defamation lawsuit brought by a 2006 contestant on "The Apprentice."

Supreme Court Appellate Division justices did not immediately rule after hearing arguments last week on claims by ex-contestant Summer Zervos, a California restaurateur, who says Trump defamed her when he called her a liar for accusing him of unwanted kissing and groping in two 2007 incidents.

Trump's lawyers, seeking to dismiss the lawsuit or delay it until he is no longer in office, say a sitting president can't be sued in state court over conduct outside official duties.

A key question will be whether a 1997 U.S. Supreme Court ruling forcing then-President Bill Clinton to face a federal sexual harassment lawsuit concerning an alleged encounter with an Arkansas state employee while he was governor applies to state courts as well.

Scarpulla said that if the state appeals judges decide that the Clinton ruling is "good law, then I think this case will continue."

The lawsuit alleged Trump and his foundation used his charity's money to settle business disputes and to boost his 2016 presidential campaign.

Brought against Trump and three of his children who serve as the foundation's directors, the lawsuit seeks $2.8 million in restitution and the dissolution of the foundation.

On Thursday, Scarpulla seemed sympathetic to some of the New York state arguments, but she repeatedly said she was required at this stage of the litigation to accept its claims as true.

Attorney Yael Fuchs, arguing for New York state, said the foundation "broke some of the most basic laws that apply" to charitable foundations when it took actions in 2016 at the direction and for the benefit of the Trump presidential campaign.

Representing Trump and his children, attorney Alan Futerfas said the state's claims were exaggerated and distorted. He suggested that even magnanimous steps taken by Trump for charitable purposes were being recast in a negative light.
Related listings
Focused Practice

10/18/2018

A candidate for the North Carolina Supreme Court pleaded guilty more than nine years ago to trespassing and driving while impaired.The Charlotte Observer reports Republican Chris Anglin was stopped by police in Greensboro in January 2009 and charged ...

Focused Practice

08/26/2018

The question of whether Washington voters will have their say on a measure designed to make it easier to prosecute police for negligent shootings might not be over after all.One day after ruling that Initiative 940 should appear on the November ballo...

Focused Practice

08/20/2018

Supreme Court nominee Brett Kavanaugh met Tuesday with Republican Sen. Susan Collins of Maine, a centrist who's seen as a potential swing vote on his confirmation, while Democrats push him to release more documents from his years in the George W. Bus...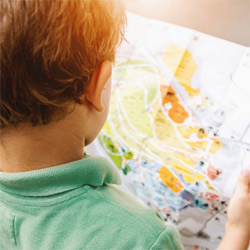 New York Commercial Litigation Law Firm - Woods Lonergan PLLC
Founded in 1993 by Managing Partner James F. Woods, Woods Lonergan PLLC has built a strong reputation as a resourceful and industrious firm that provides clients with clear, concise, and straightforward answers to their most challenging legal issues. Partner Lawrence R. Lonergan, who joined the firm in 2008, has been a friend and colleague to Mr. Woods for over 40 years and shares the same business philosophy. Woods Lonergan PLLC's collective experience and expertise enables the firm to expeditiously and effectively analyze the increasing challenges clients face in an evolving business and legal world, in many instances, avoiding unnecessary time and expense to our clients. Our mission is simple: provide cutting-edge expertise and sound advice in select areas of the law for corporate and business clients. We thrive on providing each client with personalized attention, forceful representation, and a collaborative team effort that embraces collective knowledge.