Federal appeals court rules against Trump on ending DACA
Focused Practice
A federal appeals court ruled Friday the Trump administration acted in an "arbitrary and capricious" manner when it sought to end an Obama-era program that shields young immigrants from deportation.

A three-judge panel of the 4th U.S. Circuit Court of Appeals ruled 2 to 1 that the Trump administration violated federal law when it tried to end the Deferred Action for Childhood Arrivals program without adequately explaining why. The ruling overturns a lower court ruling a judge in Maryland made last year, which Trump had previously praised via Twitter.

Friday's ruling will not have any immediate effect as other federal courts have already ordered that DACA be kept in place.

The 4th Circuit ruling said the Department of Homeland Security did not "adequately account" for how ending DACA program would affect the hundreds of thousands of young people who "structured their lives" around the program.

"We recognize the struggle is not over and there are more battles to fight in the Supreme Court on this road to justice, but our families are emboldened by knowing that they are on the right side of history," said Gustavo Torres, executive director of Casa de Maryland, the lead plaintiff in the case.

Trump and his Justice Department have argued that the Obama administration acted unlawfully when it implemented DACA. The Justice Department declined to comment.

Preserving DACA is a top Democratic priority, but discussions between Trump and Democrats on the issue have gone nowhere.
Related listings
Focused Practice

05/01/2019

Wisconsin Supreme Court Chief Justice Patience Roggensack has been re-elected to a third, two-year term leading the court.The court announced her re-election by fellow justices Tuesday. The result was public, but the vote was done in secret and the b...

Focused Practice

04/18/2019

Japan's top court said Thursday it has rejected an appeal by former Nissan Chairman Carlos Ghosn's lawyers against his extended detention after his fourth arrest on allegations of financial misconduct.The decision upholds the extension of his detenti...

Focused Practice

01/10/2019

Abortion opponents in Kansas have been bracing themselves for nearly two years for a ruling from the state's highest court that protects the right to have an abortion and potentially upends politics in a state long at the center of the national debat...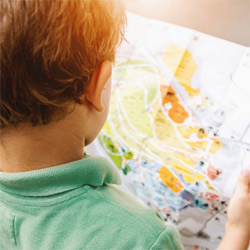 New York Commercial Litigation Law Firm - Woods Lonergan PLLC
Founded in 1993 by Managing Partner James F. Woods, Woods Lonergan PLLC has built a strong reputation as a resourceful and industrious firm that provides clients with clear, concise, and straightforward answers to their most challenging legal issues. Partner Lawrence R. Lonergan, who joined the firm in 2008, has been a friend and colleague to Mr. Woods for over 40 years and shares the same business philosophy. Woods Lonergan PLLC's collective experience and expertise enables the firm to expeditiously and effectively analyze the increasing challenges clients face in an evolving business and legal world, in many instances, avoiding unnecessary time and expense to our clients. Our mission is simple: provide cutting-edge expertise and sound advice in select areas of the law for corporate and business clients. We thrive on providing each client with personalized attention, forceful representation, and a collaborative team effort that embraces collective knowledge.