Court considers Kansas rule that voters prove citizenship
Law Firm News
A federal appeals court will decide whether Kansas has the right to ask people who register to vote when they get their driver's licenses for proof that they're citizens, a decision which could affect whether thousands have their ballots counted in November's election.

Three judges from the 10th Circuit Court of Appeals heard arguments in the case Tuesday from Kansas Secretary of State Kris Kobach and the American Civil Liberties Union but didn't indicate how soon they could rule.

Kansas wants the court to overturn a ruling by a federal judge in May that temporarily blocked the state from disenfranchising people who registered at motor vehicle offices but didn't provide documents such as birth certificates or naturalization papers. That was about 18,000 people at the time. If the order is allowed to stand, the state says up to an estimated 50,000 people who haven't proven they're citizens could have their votes counted in the fall.

Since 1993, states have had to allow people to register to vote when they apply for or renew their driver's licenses. The so-called motor-voter law says that people can only be asked for "minimal information" when registering to vote, allowing them to simply affirm they are citizens.

The ACLU claims the law intended to increase registration doesn't allow states to ask applicants for extra documents. It also says that motor vehicle clerks don't tell people renewing existing licenses that they need to provide the documents, leaving them under the mistaken impression that their registration is complete when they leave the office.
Related listings
As a Mid to Large-size law firm, you have already worked hard to establish your firm's name and presence online. However, as technology constantly evolves, there are always new ways to improve search engine results and get a leg up on the compe...

Chicago Bankruptcy Law Firm Covers Bankruptcy in the Wake of COVID-19 The COVID-19 pandemic has damaged the economy, leaving many families and business owners worried about how they will pay for even the most basic expenses. In the midst of this cris...

At Bullard & Powell, we believe that every criminal case, just like the person being charged, is unique. To that end, we do not view our cases as simply files to be worked on, but view them from the perspective of our clients. We work closely wit...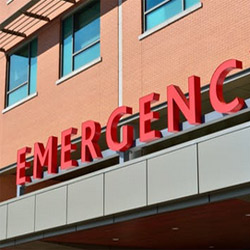 New Rochelle, New York Personal Injury Lawyers
If you or a loved one has been injured in an accident, contact Kommer, Bave & Ollman, LLP, in New Rochelle, New York, immediately. We can answer all your questions and work with you to determine if you have the grounds for a personal injury lawsuit. The attorneys at our firm are determined to resolve even the most difficult of cases. We will work closely with you to determine the best course of action to get your claim or case resolved in the most efficient way possible. We will fight for your right to compensation! No one should have to suffer a financial burden from the result of another person's carelessness. The attorneys at Kommer, Bave & Ollman, LLP will aggressively fight to ensure that justice is served on your behalf.