US judge dismisses Cristiano Ronaldo rape lawsuit in Vegas
Legal Interview
A Nevada woman has lost her bid in a U.S. court to force international soccer star Cristiano Ronaldo to pay millions of dollars more than the $375,000 in hush money she received after claiming he raped her in Las Vegas in 2009.

U.S. District Judge Jennifer Dorsey in Las Vegas kicked the case out of court on Friday to punish the woman's attorney, Leslie Mark Stovall, for "bad-faith conduct" and the use of leaked and stolen documents detailing attorney-client discussions between Ronaldo and his lawyers. Dorsey said that tainted the case beyond redemption.

Dorsey said in her 42-page order that dismissing a case outright with no option to file it again is a severe sanction, but said Ronaldo had been harmed by Stovall's conduct.

"I find that the procurement and continued use of these documents was bad faith, and simply disqualifying Stovall will not cure the prejudice to Ronaldo because the misappropriated documents and their confidential contents have been woven into the very fabric of (plaintiff Kathryn) Mayorga's claims," the ruling said. "Harsh sanctions are merited."

Stovall did not immediately respond Saturday to telephone and email messages. Text messages to associate Larissa Drohobyczer were not answered. They could appeal the decision to the 9th U.S. Circuit Court of Appeals in San Francisco.

In a statement referring to Mayorga only as "plaintiff," Ronaldo's attorney in Las Vegas, Peter Christiansen, said Cristiano's legal team welcomed the decision.
Related listings
Legal Interview

03/09/2022

Attorney General Derek Schmidt is asking a Wyandotte County judge to dismiss two lawsuits filed over new Kansas congressional district lines enacted by Republican lawmakers. Schmidt's request Monday came three days after the Kansas Supreme Cour...

Legal Interview

08/16/2020

The Supreme Court of New Jersey ruled a defendant must turn over the passcodes for his two phones in response to a search warrant, opening the way for law enforcement to compel other defendants in the state to do the same.The court's majority decisio...

Legal Interview

08/08/2020

A court in the West African nation of Cape Verde has approved the extradition to the United States of a Colombian businessman wanted on suspicion of money laundering on behalf of Venezuela's socialist government, his lawyers said Tuesday.The court ma...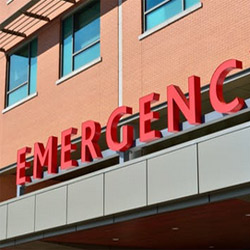 New Rochelle, New York Personal Injury Lawyers
If you or a loved one has been injured in an accident, contact Kommer, Bave & Ollman, LLP, in New Rochelle, New York, immediately. We can answer all your questions and work with you to determine if you have the grounds for a personal injury lawsuit. The attorneys at our firm are determined to resolve even the most difficult of cases. We will work closely with you to determine the best course of action to get your claim or case resolved in the most efficient way possible. We will fight for your right to compensation! No one should have to suffer a financial burden from the result of another person's carelessness. The attorneys at Kommer, Bave & Ollman, LLP will aggressively fight to ensure that justice is served on your behalf.