Myanmar court rejects appeal of jailed Reuters reporters
Legal Review
Myanmar's Supreme Court on Tuesday rejected the final appeal of two Reuters journalists and upheld seven-year prison sentences for their reporting on the military's brutal crackdown on Rohingya Muslims.

Wa Lone and Kyaw Soe Oo earlier this month shared with their colleagues the Pulitzer Prize for international reporting, one of journalism's highest honors. The reporters were arrested in December 2017 and sentenced last September after being accused of illegally possessing official documents, a violation of a colonial-era law.

The court did not given a reason for its decision, which was quickly decried by rights advocates.

"Wa Lone and Kyaw Soe Oo should never have been arrested, much less prosecuted, for doing their jobs as investigative journalists," said Phil Robertson, deputy Asia director for New York-based Human Rights Watch. "Sadly, when it comes to media freedom, both Myanmar's military and the civilian government seem equally determined to extinguish any ability to question their misrule and rights violations."

Wa Lone and Kyaw Soe Oo, who are being held in a prison in Yangon, were not present for the ruling, but their wives were. Kyaw Soe Oo's wife, Chit Su, broke down in tears when the ruling was read.

"Both he and I hoped for the best," Chit Su told reporters. "I am terribly sad for this decision."

Wa Lone, 32, and Kyaw Soe Oo, 28, had denied the charges against them and contended they were framed by police. International rights groups, media freedom organizations, U.N experts and several governments condemned their conviction as an injustice and an attack on freedom of the press.

"Wa Lone and Kyaw Soe Oo did not commit any crime, nor was there any proof that they did," Gail Gove, Reuters chief counsel, said in a statement after the ruling. "Instead, they were victims of a police setup to silence their truthful reporting. We will continue to do all we can to free them as soon as possible."
Related listings
Lawyers for Kansas told the state Supreme Court on Monday that it should sign off on a new law boosting spending on public schools and end a protracted education funding lawsuit partly because the law has broad, bipartisan support.Attorney General De...

An environmental group is taking its battle against an oil refinery being developed near Theodore Roosevelt National Park to the North Dakota Supreme Court.The National Parks Conservation Association argued in its Wednesday filing that an air quality...

The involuntary manslaughter conviction of a young woman who encouraged her boyfriend through dozens of text messages to kill himself was upheld Wednesday by Massachusetts' highest court.The Supreme Judicial Court agreed with a lower court judge who ...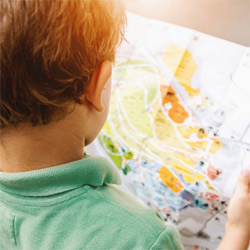 New York Commercial Litigation Law Firm - Woods Lonergan PLLC
Founded in 1993 by Managing Partner James F. Woods, Woods Lonergan PLLC has built a strong reputation as a resourceful and industrious firm that provides clients with clear, concise, and straightforward answers to their most challenging legal issues. Partner Lawrence R. Lonergan, who joined the firm in 2008, has been a friend and colleague to Mr. Woods for over 40 years and shares the same business philosophy. Woods Lonergan PLLC's collective experience and expertise enables the firm to expeditiously and effectively analyze the increasing challenges clients face in an evolving business and legal world, in many instances, avoiding unnecessary time and expense to our clients. Our mission is simple: provide cutting-edge expertise and sound advice in select areas of the law for corporate and business clients. We thrive on providing each client with personalized attention, forceful representation, and a collaborative team effort that embraces collective knowledge.