Wisconsin court says gun site not liable in spa shooting
Political and Legal News
The state Supreme Court dismissed a lawsuit Tuesday alleging a firearms website that enabled a man to illegally purchase the pistol he used in a mass shooting at a suburban Milwaukee spa six years ago is liable in the killings, ruling that federal law grants the site operators immunity.

The court ruled 5-1 that the federal Communications Decency Act protects Armslist LLC, a firearms classifieds website. The act absolves website operators of any liability resulting from posting third-party content.

Radcliffe Haughton's wife, Zina Daniel Haughton, had taken out a restraining order against him that prohibited him from possessing a firearm. But he bought a semi-automatic pistol and ammunition in October 2012 from a person he met through Armslist.com, according to court documents.

The next day he opened fire at Azana Salon & Spa in Brookfield, where his wife worked. He killed her, two of her co-workers and wounded four others before he took his own life.

According to court documents, Haughton used an Armslist.com function that allowed him to bypass ads from licensed dealers, enabling him to avoid a background check.

The lawsuit filed in 2015 alleged Armslist's operators should have known that the design of the site enabled illegal gun purchases. But Chief Justice Pat Roggensack, writing for the majority, said Tuesday that if a website's features can be used lawfully the act immunizes the operators from liability when third parties use the sites unlawfully. Therefore all that's left is to consider the site a publisher, triggering immunity under the act, she said.

"Regardless of Armslist's knowledge or intent, the relevant question is whether (the) claim necessarily requires Armslist to be treated as the publisher or speaker of third-party content," Roggensack wrote. "Because it does, the negligence claim must be dismissed."

Justice Ann Walsh Bradley was the lone dissenter. She accused the majority of allowing Armslist to hide behind the federal law and called the decision a "manufactured interpretation" of the lawsuit's arguments.
Related listings
Political and Legal News

05/04/2019

The Arizona Court of Appeals has ruled that the Costco warehouse store chain can be sued for privacy violations by a Phoenix-area man because a pharmacist joked with his ex-wife about an erectile dysfunction prescription he had never picked up.The ru...

Political and Legal News

04/15/2019

A federal appeals court on Wednesday scheduled a hearing over whether to stop the Trump administration from forcing asylum seekers to wait in Mexico for their immigration court hearings.The 9th U.S. Circuit Court of Appeals set a hearing for April 24...

Political and Legal News

03/22/2019

The Supreme Court on Tuesday threw out a nearly $315 million judgment against Sudan stemming from the USS Cole bombing, saying Sudan hadn't properly been notified of the lawsuit.The justices ruled 8-1 that notice of the lawsuit should have been maile...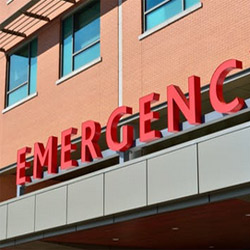 New Rochelle, New York Personal Injury Lawyers
If you or a loved one has been injured in an accident, contact Kommer, Bave & Ollman, LLP, in New Rochelle, New York, immediately. We can answer all your questions and work with you to determine if you have the grounds for a personal injury lawsuit. The attorneys at our firm are determined to resolve even the most difficult of cases. We will work closely with you to determine the best course of action to get your claim or case resolved in the most efficient way possible. We will fight for your right to compensation! No one should have to suffer a financial burden from the result of another person's carelessness. The attorneys at Kommer, Bave & Ollman, LLP will aggressively fight to ensure that justice is served on your behalf.