As Dems zero in on White House, Trump racks up court losses
Political and Legal News
President Donald Trump knows he has fierce Democratic adversaries in Congress. But there is also ample push-back from the Judiciary branch, where black-robed judges who sit in courtrooms just blocks from the Capitol and in New York City have repudiated his view of executive power.

Federal judges in the last two months have accused Trump administration lawyers of "openly stonewalling" and of regarding presidents as kings while also deriding Justice Department legal positions as "extraordinary," "exactly backwards" and just plain "wrong."

Taken together, the court rulings eviscerate the administration's muscular view of executive power just as the impeachment inquiry against Trump accelerates. And they embolden Democrats in their pursuit of investigations into Trump's government and finances.

The administration at least temporarily lost its bid to shield former White House counsel Don McGahn from being questioned by Congress. It argued unsuccessfully to withhold secret grand jury testimony from special counsel Robert Mueller's Russia investigation. And lawyers for the president have tried to keep the president's financial records away from Congress. In each instances, judges have overruled them.

To be sure, some of the most stinging losses have come from Democratic-appointed judges, and all could be overturned on appeal ? well after the impeachment inquiry has ended, or after congressional Democrats have lost their appetite for the desired testimony or records. The Supreme Court, for instance, has already put on hold a lower court ruling directing Trump to produce his financial records in a case that falls outside the impeachment inquiry.
Related listings
Political and Legal News

11/02/2019

Authorities say a woman has been arrested for disorderly conduct after creating a messy situation in the courthouse parking lot in the town of Maricopa.Police say Tally Leto allegedly poured alcohol into the vehicle of a court client, let the air out...

Political and Legal News

07/13/2019

A court in Palermo, Sicily, ruled on Friday that the wrong Eritrean man was arrested and tried as a migrant smuggling kingpin and ordered him released from jail, to the jubilation of international supporters who had championed for years the defendant...

Political and Legal News

06/22/2019

The Supreme Court enters its final week of decisions with two politically charged issues unresolved, whether to rein in political line-drawing for partisan gain and allow a citizenship question on the 2020 census.Both decisions could affect the distr...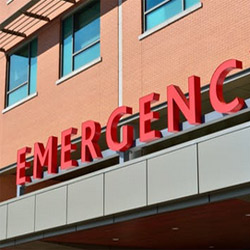 New Rochelle, New York Personal Injury Lawyers
If you or a loved one has been injured in an accident, contact Kommer, Bave & Ollman, LLP, in New Rochelle, New York, immediately. We can answer all your questions and work with you to determine if you have the grounds for a personal injury lawsuit. The attorneys at our firm are determined to resolve even the most difficult of cases. We will work closely with you to determine the best course of action to get your claim or case resolved in the most efficient way possible. We will fight for your right to compensation! No one should have to suffer a financial burden from the result of another person's carelessness. The attorneys at Kommer, Bave & Ollman, LLP will aggressively fight to ensure that justice is served on your behalf.