Supreme Court takes on early stage of global warming case
Political and Legal News
The Supreme Court on Tuesday seemed cautious about siding with oil and gas companies in a case involving global warming.

The case the court was hearing is not about whether the companies can be held responsible for harms resulting from global warming. Instead, it's an important preliminary fight that could help determine whether similar global warming cases ultimately wind up being argued in state court or federal court, which is the companies' preference.

"I think this is a close call, this case," Justice Brett Kavanaugh said during a little over an hour of arguments, which the justices have been hearing by phone because of the coronavirus pandemic.

The case is important to more than a dozen similar global warming lawsuits filed around the country by state and local governments against energy companies. But it's also important to a range of other civil cases, the companies have argued, citing cases involving the aviation industry and health care as well as the water crisis in Flint, Michigan. A win for the oil and gas companies would make it easier for defendants to challenge an order sending a case from federal court back to state court.

The Trump administration has backed the oil and gas companies. Several of the eight justices who heard the case suggested that just looking at the text of federal law and at least one of the court's past cases favored the oil and gas companies, but Kavanaugh acknowledged there were also "problems" with their arguments. Justice Elena Kagan suggested at one point that the oil and gas companies' position seemed at odds with what Congress intended.

The case didn't seem necessarily destined to split the court along liberal and conservative lines. Justices Stephen Breyer and Sonia Sotomayor, both liberals, expressed concern that ruling for the oil and gas companies could allow unnecessary delay in cases.

But conservative Justice Clarence Thomas also at one point said he couldn't "avoid the odd sense" that the oil and gas companies' argument would allow the "smuggling in" of peripheral issues to appeals courts.

The specific case the court was hearing comes from Maryland. In 2018, the mayor and City Council of Baltimore sued more than a dozen oil and gas companies in Maryland state courts. They alleged the use of oil and gas produced by the companies ? including Shell, BP, Exxon and Chevron ? led to greenhouse gas emissions, which contributed to global climate change and caused harm to the city.

The oil companies attempted to have the case transferred to federal court, but a federal district court sent the case back to state court. The oil and gas companies appealed, but the appeals court said it had only limited ability to review the lower court's decision. The question for the Supreme Court is whether that's correct.
Related listings
Political and Legal News

10/20/2020

Republican claims that Democrats would expand the U.S. Supreme Court to undercut the conservative majority if they win the presidency and control of Congress has a familiar ring. It's a tactic the GOP already has employed in recent years with state s...

Political and Legal News

08/20/2020

Less than 24 hours before a court order would have required five Seattle media companies to turn over unpublished protest photos and videos to police, the state Supreme Court has granted them a temporary respite. A Washington state Supreme Court comm...

Political and Legal News

04/16/2020

A federal appeals court panel ruled that medication abortions, in which pills are taken to terminate a pregnancy, can be provided in Texas during the coronavirus pandemic.Texas Republican Gov. Greg Abbott issued an executive order last month that bar...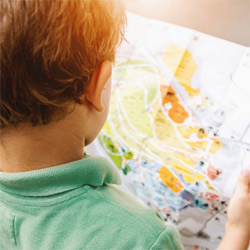 New York Commercial Litigation Law Firm - Woods Lonergan PLLC
Founded in 1993 by Managing Partner James F. Woods, Woods Lonergan PLLC has built a strong reputation as a resourceful and industrious firm that provides clients with clear, concise, and straightforward answers to their most challenging legal issues. Partner Lawrence R. Lonergan, who joined the firm in 2008, has been a friend and colleague to Mr. Woods for over 40 years and shares the same business philosophy. Woods Lonergan PLLC's collective experience and expertise enables the firm to expeditiously and effectively analyze the increasing challenges clients face in an evolving business and legal world, in many instances, avoiding unnecessary time and expense to our clients. Our mission is simple: provide cutting-edge expertise and sound advice in select areas of the law for corporate and business clients. We thrive on providing each client with personalized attention, forceful representation, and a collaborative team effort that embraces collective knowledge.