News attorneys: Opioid distribution data should be public
Politics
Attorneys for news organizations argued Thursday that the U.S. public should be allowed to see federal data about how prescription opioids were distributed as the nation's overdose crisis was worsening.

They urged a three-judge panel of the 6th U.S. Circuit Court of Appeals in Cincinnati to overturn a lower court judge's denial of access to the information. The judges will rule later.

"The value of transparency here is great," said Karen C. Lefton, an Akron, Ohio, attorney representing The Washington Post. The data concerns "a public health crisis" that affects many more people than a typical case, she said.

The data is a key piece of evidence in hundreds of lawsuits filed by state and local governments against companies that make and distribute the drugs. The U.S. Drug Enforcement Administration database details the flow of prescription painkillers to pharmacies, showing the number and doses of pills.

A Justice Department attorney told the judges releasing the data would compromise investigations.

"This is an issue of really critical importance to the United States and DEA," said government attorney Sarah Carroll. Making the information public, she said, "would tip defendants off to the scope of DEA investigations."

Cleveland-based U.S. District Judge Dan Polster, who is overseeing more than 1,500 of the lawsuits, had ruled in July 2018 that the information cannot be made public. He said that doing so would reveal trade secrets. The Post and the HD Media newspaper chain, which had asked the court for the data, then appealed to the federal circuit.

The appellate judges raised a number of questions about Polster's orders keeping the data secret and hundreds of filings in the case that are under seal.

Judge Eric Clay said it seemed that the secrecy in the case had "just gone overboard." He told Carroll, of the Justice Department, that "just saying" cases would be compromised seems inadequate.
Related listings
The Supreme Court on Monday agreed to consider Virginia's plea to reinstate the life-without-parole sentence of a man who as a teenager participated in sniper shootings that terrorized the Washington, D.C., region in 2002.The justices said they...

Curtis Flowers has been jailed in Mississippi for 22 years, even as prosecutors couldn't get a murder conviction against him to stick through five trials.Three convictions were tossed out, and two other juries couldn't reach unanimous verdicts.This w...

A former West Virginia Supreme Court justice who had a $32,000 blue suede couch in his office and was at the center of an impeachment scandal is due in federal court for sentencing for using his job for his own benefit.Allen Loughry is scheduled to b...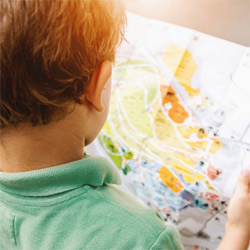 New York Commercial Litigation Law Firm - Woods Lonergan PLLC
Founded in 1993 by Managing Partner James F. Woods, Woods Lonergan PLLC has built a strong reputation as a resourceful and industrious firm that provides clients with clear, concise, and straightforward answers to their most challenging legal issues. Partner Lawrence R. Lonergan, who joined the firm in 2008, has been a friend and colleague to Mr. Woods for over 40 years and shares the same business philosophy. Woods Lonergan PLLC's collective experience and expertise enables the firm to expeditiously and effectively analyze the increasing challenges clients face in an evolving business and legal world, in many instances, avoiding unnecessary time and expense to our clients. Our mission is simple: provide cutting-edge expertise and sound advice in select areas of the law for corporate and business clients. We thrive on providing each client with personalized attention, forceful representation, and a collaborative team effort that embraces collective knowledge.