Supreme Court won't intervene over West Virginia justices
Politics
The U.S. Supreme Court said Monday it will leave in place a court decision that derailed the impeachment trials of three West Virginia Supreme Court justices accused of corruption.

The case was one of a long list of those the Supreme Court announced it wouldn't hear, and as is usual the high court made no comment in declining to take the case. Monday was the Supreme Court's first day of arguments after its summer break.

The case the high court declined to review was a decision by five acting justices of West Virginia's highest court who ruled last year that prosecuting then-state Supreme Court Chief Justice Margaret Workman in the state Senate would violate the state constitution's separation of powers clause.

That ruling in Workman's case was later applied to also halt impeachment proceedings against two other justices who have since left the court: Robin Davis and Allen Loughry. Davis retired after the House approved impeachment charges against her. Loughry resigned after being convicted of felony fraud charges in federal court.

West Virginia House lawmakers had impeached the justices in 2018 over questions involving lavish office renovations that evolved into accusations of corruption, incompetence and neglect of duty. But the acting justices' ruling halted state Senate impeachment trials.

Workman remains on the court but is no longer chief justice. The current chief justice, Elizabeth Walker, was also impeached by the House, but was cleared at her Senate trial, which took place before the acting justices' ruling in Workman's case.

House of Delegates Speaker Roger Hanshaw had said previously that the hope in asking the Supreme Court to take the case was not to seek permission to restart impeachment proceedings but to correct legal errors in the decision.
Related listings
A federal judge has ruled that a liberal advocacy group has a First Amendment right to call a Christian ministry a hate group for its opposition to homosexuality.U.S. District Judge Myron Thompson, in a 141-page decision issued late Thursday, threw o...

The Iowa Supreme Court says it has hired a law firm to conduct an independent investigation into the arrests of two cybersecurity workers who were found inside a closed central Iowa courthouse and say they were just doing their jobs testing courthous...

A federal appeals court on Friday cleared the way for the U.S. government to forbid Central American immigrants from seeking asylum at the two busiest stretches of the southern border in a partial legal victory for the Trump administration.The ruling...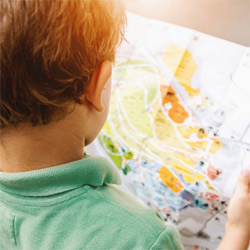 New York Commercial Litigation Law Firm - Woods Lonergan PLLC
Founded in 1993 by Managing Partner James F. Woods, Woods Lonergan PLLC has built a strong reputation as a resourceful and industrious firm that provides clients with clear, concise, and straightforward answers to their most challenging legal issues. Partner Lawrence R. Lonergan, who joined the firm in 2008, has been a friend and colleague to Mr. Woods for over 40 years and shares the same business philosophy. Woods Lonergan PLLC's collective experience and expertise enables the firm to expeditiously and effectively analyze the increasing challenges clients face in an evolving business and legal world, in many instances, avoiding unnecessary time and expense to our clients. Our mission is simple: provide cutting-edge expertise and sound advice in select areas of the law for corporate and business clients. We thrive on providing each client with personalized attention, forceful representation, and a collaborative team effort that embraces collective knowledge.