Anchorage companies, man fined for clean air violations
Politics
A man and two companies in Alaska have been sentenced to three years probation and a $35,000 fine for violating the Clean Air Act involving asbestos work at a shopping center more than five years ago, a judge said.

The work was performed at the Northern Lights Center in Anchorage, the former location of an REI store. Reports of potential asbestos exposure at the time closed the store for a day back in 2015, authorities said.

U.S. District Court Judge Joshua Kindred sentenced Tae Ryung Yoon, 64, on Friday to probation, fined him $35,000 and said he owes $30,000 in restitution for medical monitoring of the four workers who claimed they were exposed to asbestos, the Anchorage Daily News reported.

The owners of Yoo Jin Management Company Ltd. and Mush Inn Corp. were also sentenced after agreeing to plead guilty to a charge of violating the Clean Air Act's Asbestos Work Practice Standards. Both companies are owned by Chun Yoo, who is in his 80s and has "serious medical conditions," and his wife, attorney Kevin Fitzgerald said. The couple still owns the center.

The case centers on workers who said they were exposed to asbestos during improperly conducted renovations involving an old boiler room. The work was stopped when two of the workers raised concerns.

High levels of asbestos exposure can cause lung disease or cancer.

Prosecutors said in a statement that the building owners and manager relied on a contractor who was not a certified asbestos abatement contractor and "failed to inform the contractor of the possibility of asbestos in the old boiler room."

Fitzgerald argued that an assessment indicated no evidence of asbestos when his clients bought the center in 2006. Yoon was the building's property manager at the time.

Documents show the boilers were replaced by another company in 2012 and the old ones were removed in 2014 to make more room. Some of the workers took photos of what they thought was asbestos and emailed them to the property management company that employed Yoon.
Related listings
Courts in two rural counties were wrong when they dismissed lawsuits filed by the state seeking to have three casinos declared public nuisances, the Alabama Supreme Court ruled Friday.The decision meant the state can resume cases challenging operatio...

The grandson of U.S. President Warren G. Harding and his lover, Nan Britton, went to court in an effort to get the Republican's remains exhumed from the presidential memorial where they have lain since 1927. James Blaesing told an Ohio court th...

WikiLeaks founder Julian Assange is set to fight for his freedom in a British court after a decade of legal drama, as he challenges American authorities' attempt to extradite him on spying charges over the site's publication of secret U.S...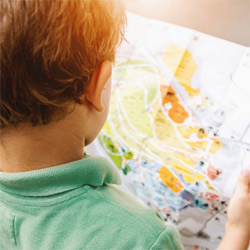 New York Commercial Litigation Law Firm - Woods Lonergan PLLC
Founded in 1993 by Managing Partner James F. Woods, Woods Lonergan PLLC has built a strong reputation as a resourceful and industrious firm that provides clients with clear, concise, and straightforward answers to their most challenging legal issues. Partner Lawrence R. Lonergan, who joined the firm in 2008, has been a friend and colleague to Mr. Woods for over 40 years and shares the same business philosophy. Woods Lonergan PLLC's collective experience and expertise enables the firm to expeditiously and effectively analyze the increasing challenges clients face in an evolving business and legal world, in many instances, avoiding unnecessary time and expense to our clients. Our mission is simple: provide cutting-edge expertise and sound advice in select areas of the law for corporate and business clients. We thrive on providing each client with personalized attention, forceful representation, and a collaborative team effort that embraces collective knowledge.