North Carolina repeat offender pleads guilty to wire fraud
Politics
A North Carolina man has admitted stealing mail from residential mailboxes and using stolen information to commit wire fraud, a federal prosecutor said.

Soheil Akhavan Rezaie, 37, entered his guilty plea Tuesday before a U.S. magistrate judge in Charlotte, U.S. Attorney Dena King said.

Statements and plea documents showed that, beginning last year and through March, Rezaie and others targeted Charlotte neighborhoods and surrounding areas and stole large quantities of mail, including credit cards, tax forms and personal and business bank checks, a news release said.

Rezaie admitted in court that he altered the amounts of the stolen checks or changed the names of the payees to his own and then deposited them into bank accounts he controlled. He then withdrew the funds before the victims and banks could find out the checks were stolen, prosecutors said.

Rezaie pleaded guilty to wire fraud, which carries a maximum sentence of 20 years and a $250,000 fine. No sentencing date has been set.

Prosecutors said when Rezaie engaged in the fraud, he was on supervised release for a 2017 mail theft conviction. A second revocation of Rezaie's supervised release is pending for violating the terms of his supervised release for the 2017 conviction.



Related listings
A judge in Phoenix has dismissed lawsuits seeking to disqualify three Republican lawmakers from this year's ballot because they participated in or helped organize the Jan. 6, 2021, rally in Washington that led to an unprecedented attack on Cong...

Environmental groups are renewing efforts to stop exploratory drilling by a Canadian mining company hoping to build a gold mine in Idaho west of Yellowstone National Park.The Idaho Conservation League and Greater Yellowstone Coalition, in documents f...

A former Port Angeles naturopathic physician was sentenced to eight months in prison and one year supervised release after being found guilty of selling products he claimed could prevent numerous serious diseases, including COVID-19.Richard Marschall...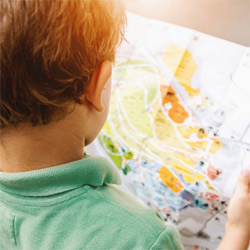 New York Commercial Litigation Law Firm - Woods Lonergan PLLC
Founded in 1993 by Managing Partner James F. Woods, Woods Lonergan PLLC has built a strong reputation as a resourceful and industrious firm that provides clients with clear, concise, and straightforward answers to their most challenging legal issues. Partner Lawrence R. Lonergan, who joined the firm in 2008, has been a friend and colleague to Mr. Woods for over 40 years and shares the same business philosophy. Woods Lonergan PLLC's collective experience and expertise enables the firm to expeditiously and effectively analyze the increasing challenges clients face in an evolving business and legal world, in many instances, avoiding unnecessary time and expense to our clients. Our mission is simple: provide cutting-edge expertise and sound advice in select areas of the law for corporate and business clients. We thrive on providing each client with personalized attention, forceful representation, and a collaborative team effort that embraces collective knowledge.