Man Accused of Plotting IS-Inspired Attack Pleads Not Guilty
Practice Legal News
A Maryland man accused of planning an Islamic State-inspired attack at a shopping and entertainment complex near Washington, D.C., has pleaded not guilty to a federal criminal charge.

Rondell Henry was arraigned Monday on one count of interstate transportation of a stolen vehicle. He was indicted April 10 on the charge, which carries a maximum sentence of 10 years in prison.

The 28-year-old Germantown resident hasn't been charged with any terrorism-related offenses since police officers arrested him March 28. He remains detained in federal custody.

Authorities say Henry stole a U-Haul van in Virginia and intended to use it to carry out a terrorist attack last month at the National Harbor, a popular waterfront destination just outside the nation's capital.
Related listings
Practice Legal News

04/02/2019

The Philippine Supreme Court on Tuesday ordered the release of police documents on thousands of killings of suspects in the president's anti-drug crackdown, in a ruling that human rights groups said could shed light on allegations of extrajudic...

Practice Legal News

03/25/2019

The Supreme Court's conservative majority sounded wary Tuesday of allowing federal judges to determine when electoral maps are too partisan, despite strong evidence that the political parties drew districts to guarantee congressional election o...

Practice Legal News

02/24/2019

The Democrats had blamed Russia for the hacking and release of damaging material on his presidential opponent, Hillary Clinton. Trump wasn't buying it. But on July 27, 2016, midway through a news conference in Florida, Trump decided to entertai...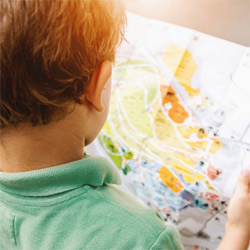 New York Commercial Litigation Law Firm - Woods Lonergan PLLC
Founded in 1993 by Managing Partner James F. Woods, Woods Lonergan PLLC has built a strong reputation as a resourceful and industrious firm that provides clients with clear, concise, and straightforward answers to their most challenging legal issues. Partner Lawrence R. Lonergan, who joined the firm in 2008, has been a friend and colleague to Mr. Woods for over 40 years and shares the same business philosophy. Woods Lonergan PLLC's collective experience and expertise enables the firm to expeditiously and effectively analyze the increasing challenges clients face in an evolving business and legal world, in many instances, avoiding unnecessary time and expense to our clients. Our mission is simple: provide cutting-edge expertise and sound advice in select areas of the law for corporate and business clients. We thrive on providing each client with personalized attention, forceful representation, and a collaborative team effort that embraces collective knowledge.