South African court says marijuana use in private is legal
State Bar & Other Associations
South Africa's top court says adults can use marijuana in private. The Constitutional Court on Tuesday upheld a provincial court's ruling in a case involving Gareth Prince, who advocates the decriminalization of the drug.

Prince says cannabis should be regulated in the same way as alcohol and tobacco. Government authorities have said cannabis is harmful and should be illegal.

The top court says an adult can cultivate cannabis in "a private place" as long as it is for personal consumption in private. It says the right to privacy "extends beyond the boundaries of a home."

The court says it would be up to a police officer to decide if the amount of marijuana in someone's possession is for dealing or personal consumption.
Related listings
State Bar & Other Associations

03/30/2017

Ohio State Bar Oklahoma State Bar Oregon State Bar Pennsylvania Bar Association Rhode Island Bar Association South Carolina Bar South Dakota State Bar Association State Bar of Texas Tennessee Association of Criminal Defense Lawyers Utah State Ba...

State Bar & Other Associations

03/30/2017

Hawaii State Bar Association Idaho State Bar Illinois State Bar Association Indiana Trial Lawyers Association Kentucky Bar Association Louisiana Bar Association Maine State Bar Association Maryland State Bar Association Massachusetts Bar Association ...

State Bar & Other Associations

03/30/2017

Alabama State Bar Alaska State Bar American Bar Association American Bar Association Arizona – State Bar of Arizona Arkansas Bar Association Association of Legal Administrators California Bar Association Canadian Bar Association Colorado Bar As...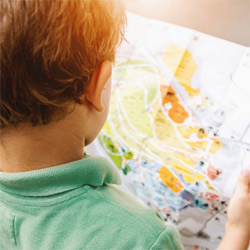 New York Commercial Litigation Law Firm - Woods Lonergan PLLC
Founded in 1993 by Managing Partner James F. Woods, Woods Lonergan PLLC has built a strong reputation as a resourceful and industrious firm that provides clients with clear, concise, and straightforward answers to their most challenging legal issues. Partner Lawrence R. Lonergan, who joined the firm in 2008, has been a friend and colleague to Mr. Woods for over 40 years and shares the same business philosophy. Woods Lonergan PLLC's collective experience and expertise enables the firm to expeditiously and effectively analyze the increasing challenges clients face in an evolving business and legal world, in many instances, avoiding unnecessary time and expense to our clients. Our mission is simple: provide cutting-edge expertise and sound advice in select areas of the law for corporate and business clients. We thrive on providing each client with personalized attention, forceful representation, and a collaborative team effort that embraces collective knowledge.