Court says convicted serial rapist should be released
Verdicts & Settlements
A convicted serial rapist should be allowed to be released into the community under supervision, the Minnesota state Court of Appeals ruled Monday, saying the state did not prove by clear and convincing evidence that Thomas Duvall should remain in treatment.

Department of Human Services Commissioner Emily Piper said Monday that she will appeal the provisional discharge of Duvall, in a case that once set off a political firestorm as lawmakers were considering changes to the state's treatment program for sex offenders.

"I have grave concerns about this decision," Piper said in a statement. "Three experts have previously testified that Thomas Duvall is not ready for life in the community and that he presents far too great a risk to public safety. I share that view and will exhaust every possible avenue of appeal."

Duvall, 62, has spent the last 30 years locked up for the violent rapes of teenage girls in the 1970s and 1980s. In 1987, he bound a Brooklyn Park girl with an electrical cord and raped her repeatedly over several hours while hitting her with a hammer. He was civilly committed as a psychopathic personality in 1991 and sent to the Minnesota Sex Offender Program.

Duvall has been in treatment since 2001 and was diagnosed as a sexual sadist. He has been in the final stages of the program since 2010, living outside the security perimeter at the facility in St. Peter, going on regular supervised community outings, volunteering at a thrift store, attending community support groups and preparing for transition into the community.
Related listings
Verdicts & Settlements

02/19/2020

For a Supreme Court that says it has an allergy to politics, the next few months might require a lot of tissues.The court is poised to issue campaign-season decisions in the full bloom of spring in cases dealing with President Donald Trump's ta...

Verdicts & Settlements

09/17/2019

A European Union court overturned Tuesday a ruling by the European Commission that a tax deal between the Dutch government and Starbucks amounted to illegal state support for the coffee giant.Dutch authorities had clawed back 25.7 million euros ($28 ...

Verdicts & Settlements

06/14/2019

Brazil's supreme court officially made homophobia and transphobia crimes similar to racism on Thursday, with the final justices casting their votes in a ruling that comes amid fears the country's far-right administration is seeking to roll back LGBT ...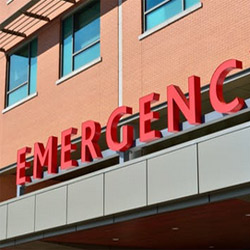 New Rochelle, New York Personal Injury Lawyers
If you or a loved one has been injured in an accident, contact Kommer, Bave & Ollman, LLP, in New Rochelle, New York, immediately. We can answer all your questions and work with you to determine if you have the grounds for a personal injury lawsuit. The attorneys at our firm are determined to resolve even the most difficult of cases. We will work closely with you to determine the best course of action to get your claim or case resolved in the most efficient way possible. We will fight for your right to compensation! No one should have to suffer a financial burden from the result of another person's carelessness. The attorneys at Kommer, Bave & Ollman, LLP will aggressively fight to ensure that justice is served on your behalf.