State's high court won't reconsider baby death case appeal
Legal Analysis
Ohio's Supreme Court has declined to reconsider an appeal by a former high school cheerleader charged with killing and burying her newborn baby.

The court declined in February to hear Brooke Skylar Richardson's appeal after a lower court ruled doctors can testify in the Warren County case. The state Supreme Court declined Wednesday to reconsider the appeal.

Richardson's attorneys wanted prosecutors barred from presenting testimony from an obstetrics-gynecology practice's staff, citing physician-patient privilege.

A lower court ruled public interest in detecting crimes to protect society outweighed doctor-patient privilege in the case.

Prosecutors say the now 19-year-old buried the full-term baby shortly after giving birth in 2017.

She has pleaded not guilty to charges including aggravated murder.

Richardson's attorney, Charles H. Rittgers, says the defense is prepared to go to trial.


Related listings
Legal Analysis

03/08/2019

A Japanese court has rejected a request by former Nissan chairman Carlos Ghosn, released on bail last week, to attend the Japanese automaker's board meeting on Tuesday.Nissan dismissed Ghosn as chairman after his Nov. 19 arrest, but he remains ...

Legal Analysis

02/16/2019

A French court ordered Switzerland's largest bank, UBS, to pay 4.5 billion euros ($5.1 billion) in fines and damages for helping wealthy French clients evade tax authorities, sending a stern warning to tax dodgers and the banks that aid them.Th...

Legal Analysis

01/16/2019

The head of the Iowa court system says technology and the need to ensure justice for everyone demands increased spending.Speaking Wednesday in his annual speech to the Legislature, Iowa Supreme Court Chief Justice Mark Cady told lawmakers "we s...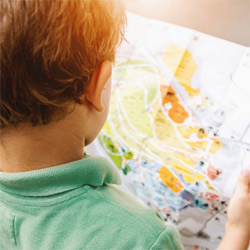 New York Commercial Litigation Law Firm - Woods Lonergan PLLC
Founded in 1993 by Managing Partner James F. Woods, Woods Lonergan PLLC has built a strong reputation as a resourceful and industrious firm that provides clients with clear, concise, and straightforward answers to their most challenging legal issues. Partner Lawrence R. Lonergan, who joined the firm in 2008, has been a friend and colleague to Mr. Woods for over 40 years and shares the same business philosophy. Woods Lonergan PLLC's collective experience and expertise enables the firm to expeditiously and effectively analyze the increasing challenges clients face in an evolving business and legal world, in many instances, avoiding unnecessary time and expense to our clients. Our mission is simple: provide cutting-edge expertise and sound advice in select areas of the law for corporate and business clients. We thrive on providing each client with personalized attention, forceful representation, and a collaborative team effort that embraces collective knowledge.