California court invalidates law requiring Trump tax returns
Legal Analysis
President Donald Trump does not have to disclose his tax returns to appear as a candidate on California's primary ballot next spring, the state Supreme Court ruled unanimously Thursday.

The law, the first of its kind in the nation and aimed squarely at Trump, violates a specification of the state constitution calling for an "inclusive open presidential primary ballot," the court said.

"Ultimately, it is the voters who must decide whether the refusal of a 'recognized candidate throughout the nation or throughout California for the office of President of the United States' to make such information available to the public will have consequences at the ballot box," Chief Justice Tani Cantil-Sakauye wrote in the 7-0 decision.

Trump has broken with tradition among presidential candidates by refusing to disclose his financial information.

A U.S. judge had temporarily blocked the state law in response to a different lawsuit, and the high court ruled quickly because the deadline to file tax returns to get on the primary ballot is next week.

The state Republican Party and chairwoman Jessica Millan Patterson challenged the bill signed into law this year by Democratic Gov. Gavin Newsom because it singled out Trump.
Related listings
Legal Analysis

11/01/2019

Georgia's Supreme Court has overturned the murder convictions of a man found guilty of intentionally running over a woman with his car.The Atlanta Journal-Constitution reports the court reversed 28-year-old Dewey Calhoun Green's 2015 malice and felon...

Legal Analysis

06/12/2019

The Kansas Supreme Court signed off Friday on an increase in spending on public schools that the Democratic governor pushed through the Republican-controlled Legislature, but the justices refused to close the protracted education funding lawsuit that...

Legal Analysis

06/10/2019

Caster Semenya has won another court decision in her battle to get track and field's testosterone regulations thrown out.The Olympic 800-meter champion's lawyers say the IAAF, the governing body of athletics, has failed with an urgent request to Swit...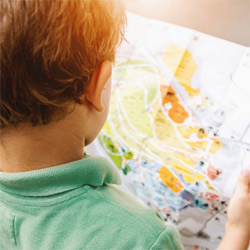 New York Commercial Litigation Law Firm - Woods Lonergan PLLC
Founded in 1993 by Managing Partner James F. Woods, Woods Lonergan PLLC has built a strong reputation as a resourceful and industrious firm that provides clients with clear, concise, and straightforward answers to their most challenging legal issues. Partner Lawrence R. Lonergan, who joined the firm in 2008, has been a friend and colleague to Mr. Woods for over 40 years and shares the same business philosophy. Woods Lonergan PLLC's collective experience and expertise enables the firm to expeditiously and effectively analyze the increasing challenges clients face in an evolving business and legal world, in many instances, avoiding unnecessary time and expense to our clients. Our mission is simple: provide cutting-edge expertise and sound advice in select areas of the law for corporate and business clients. We thrive on providing each client with personalized attention, forceful representation, and a collaborative team effort that embraces collective knowledge.