Georgia high court election cancellation headed for appeal
Legal Analysis
A would-be candidate for a seat on Georgia's highest court on Wednesday asked the state's lower appeals court to step in after a judge this week said the governor had the right to fill the position even though a judge who's resigning won't leave until November.

Georgia Supreme Court Justice Keith Blackwell, whose six-year term ends in December, told Gov. Brian Kemp last month that he planned to resign but would remain on the bench until Nov. 18. Kemp's office then told Secretary of State Brad Raffensperger that the Republican governor intended to fill the seat by appointment, and Raffensperger canceled the scheduled May 19 election for the position.

John Barrow, a former Democratic congressman from Athens, and former Republican state lawmaker Beth Beskin of Atlanta had both planned to challenge Blackwell. They filed separate lawsuits in Fulton County Superior Court saying the election had been illegally canceled and asking a judge to order Raffensperger to put it back on the calendar and allow candidates to qualify.

Judge Emily Richardson on Monday ruled that according to the Georgia Constitution and state law, Blackwell's seat became vacant Feb. 26, when Kemp signed a letter accepting the justice's resignation. Raffensperger was no longer required to hold an election for the seat once the governor signaled his intent to appoint someone to fill it, she wrote.

Even though the effective date of Blackwell's resignation is after the May election, it is still within his current term, which ends Dec. 31, meaning Kemp has the authority under the state Constitution to fill the vacancy by appointment, Richardson wrote.

Barrow on Wednesday filed an emergency request with the Georgia Court of Appeals, arguing that Richardson was wrong and asking the court to take up the case. Beskin's lawyer, Cary Ichter, said in an email that they intend to do the same on Thursday.
Related listings
Legal Analysis

02/20/2020

Lesotho's prime minister failed to show up in court on Friday to be charged with murder in the killing of his estranged wife, and police said he might have gone to neighboring South Africa for an undisclosed ailment.Prime Minister Thomas Thaban...

Legal Analysis

01/11/2020

The Supreme Court on Monday left in place the conviction of a Massachusetts woman who sent her boyfriend text messages urging him to kill himself.Michelle Carter is serving a 15-month sentence after being convicted of involuntary manslaughter in the ...

Legal Analysis

01/09/2020

The southern Indian state of Kerala on Tuesday became the first to legally challenge a new citizenship law that has triggered nationwide demonstrations.In a petition to the Supreme Court, the state government said the law violates the secular nature ...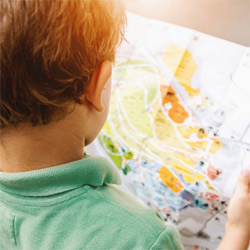 New York Commercial Litigation Law Firm - Woods Lonergan PLLC
Founded in 1993 by Managing Partner James F. Woods, Woods Lonergan PLLC has built a strong reputation as a resourceful and industrious firm that provides clients with clear, concise, and straightforward answers to their most challenging legal issues. Partner Lawrence R. Lonergan, who joined the firm in 2008, has been a friend and colleague to Mr. Woods for over 40 years and shares the same business philosophy. Woods Lonergan PLLC's collective experience and expertise enables the firm to expeditiously and effectively analyze the increasing challenges clients face in an evolving business and legal world, in many instances, avoiding unnecessary time and expense to our clients. Our mission is simple: provide cutting-edge expertise and sound advice in select areas of the law for corporate and business clients. We thrive on providing each client with personalized attention, forceful representation, and a collaborative team effort that embraces collective knowledge.