Court: Compliance reached in education funding case
Legal News Headlines
A long-running court case over the adequacy of education funding in Washington state has ended, with the state Supreme Court on Thursday lifting its jurisdiction over the case and dropping daily sanctions after the Legislature funneled billions more dollars into public schools.

The court's unanimous order came in response to lawmakers passing a supplemental budget earlier this year that the justices said was the final step needed to reach compliance with a 2012 state Supreme Court ruling that found that K-12 school funding was inadequate. Washington's Constitution states that it is the Legislature's "paramount duty" to fully fund the education system. The resolution of the landmark case in Washington state comes as other states like Arizona, Oklahoma and Kentucky are now responding to calls for more money to be allocated to education.

The state had been in contempt of court since 2014 for lack of progress on that ruling, and daily sanctions of $100,000 — allocated specifically for education spending— had been accruing since August 2015.

"Reversing decades of underfunding has been among the heaviest lifts we've faced in recent years and required difficult and complex decisions, but I'm incredibly proud and grateful for all those who came together on a bipartisan basis to get this job done," Washington Gov. Jay Inslee said in a written statement.

Over the past few years, lawmakers had put significantly more money toward education costs like student transportation and classroom supplies, but the biggest piece they needed to tackle to reach full compliance was figuring out how much the state must provide for teacher salaries. School districts had paid a big chunk of those salaries with local property-tax levies, something the court said had to be remedied.

In November, the court said a plan passed by the Legislature last year — which included a statewide property tax increase earmarked for education — satisfied its earlier ruling, but justices took issue with the fact that the teacher salary component of the plan wasn't fully funded until September 2019. This year, lawmakers expedited that timeframe to Sept. 1, 2018.

Democratic House Majority Leader Pat Sullivan said that the court's order was a relief, though he noted that legislative debates over education funding aren't over. Sullivan said there is more work to be done on areas like special education, as well as recruiting and retaining teachers.
Related listings
Legal News Headlines

06/19/2018

Massachusetts' highest court on Monday struck down a proposed "millionaire tax" ballot question, blocking it from going before state voters in November and ending advocates' hopes for generating some $2 billion in additional revenue for education and...

Legal News Headlines

06/17/2018

A state appeals court has reinstated — at least for now — California's law allowing terminally ill people to end their lives.The Fourth District Court of Appeals in Riverside issued an immediate stay Friday putting the End of Life Option ...

Legal News Headlines

06/09/2018

The Supreme Court ruled Monday that states can clean up their voting rolls by targeting people who haven't cast ballots in a while.The justices rejected, by a 5-4 vote Monday, arguments in a case from Ohio that the practice violates a federal law int...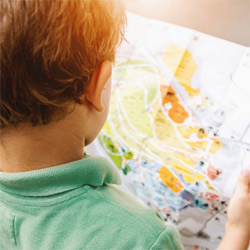 New York Commercial Litigation Law Firm - Woods Lonergan PLLC
Founded in 1993 by Managing Partner James F. Woods, Woods Lonergan PLLC has built a strong reputation as a resourceful and industrious firm that provides clients with clear, concise, and straightforward answers to their most challenging legal issues. Partner Lawrence R. Lonergan, who joined the firm in 2008, has been a friend and colleague to Mr. Woods for over 40 years and shares the same business philosophy. Woods Lonergan PLLC's collective experience and expertise enables the firm to expeditiously and effectively analyze the increasing challenges clients face in an evolving business and legal world, in many instances, avoiding unnecessary time and expense to our clients. Our mission is simple: provide cutting-edge expertise and sound advice in select areas of the law for corporate and business clients. We thrive on providing each client with personalized attention, forceful representation, and a collaborative team effort that embraces collective knowledge.