Judge denies Kevin Spacey's request to skip court appearance
Legal News Headlines
Former "House of Cards" star Kevin Spacey must appear in a Massachusetts court on accusations that he groped a young man in 2016, a judge ruled on Monday.

The 59-year-old Oscar-winning actor had argued he should be excused from attending his Jan. 7 arraignment at the Nantucket District Court because his presence would "amplify the negative publicity already generated in connection with this case." But Judge Thomas Barrett denied Spacey's request.

Spacey has said he will plead not guilty to felony indecent assault and battery. The allegations were first brought in November 2017, when former Boston TV anchor Heather Unruh told reporters that Spacey groped her teenage son during a chance encounter in the crowded bar of a Nantucket restaurant.

An attorney for Spacey, Juliane Balliro, had argued that Spacey's presence at his arraignment would only "heighten prejudicial media interest in the case" and increase the risk of contaminating the jury pool.

Emails seeking comment on the judge's ruling were sent to Spacey's attorneys and the district attorney's office handling the case.
Related listings
Legal News Headlines

12/02/2018

Shoppers heading online to purchase holiday gifts will find they're being charged sales tax at some websites where they weren't before. The reason: the Supreme Court.A June ruling gave states the go-ahead to require more companies to collect sales ta...

Legal News Headlines

10/16/2018

The European Union's top court ordered Poland on Friday to immediately stop applying a law that lowered the retirement age for Supreme Court judges, forcing some 20 off the bench.The interim injunction from the European Court of Justice also obliges ...

Legal News Headlines

09/10/2018

The name of the physician picked to attend a state inmate's execution can remain secret, even from drug makers suing to ban the use of their products in the twice-postponed lethal injection, the Nevada Supreme Court ruled Monday.In a twist, lawyers f...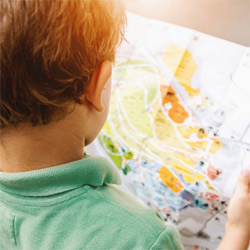 New York Commercial Litigation Law Firm - Woods Lonergan PLLC
Founded in 1993 by Managing Partner James F. Woods, Woods Lonergan PLLC has built a strong reputation as a resourceful and industrious firm that provides clients with clear, concise, and straightforward answers to their most challenging legal issues. Partner Lawrence R. Lonergan, who joined the firm in 2008, has been a friend and colleague to Mr. Woods for over 40 years and shares the same business philosophy. Woods Lonergan PLLC's collective experience and expertise enables the firm to expeditiously and effectively analyze the increasing challenges clients face in an evolving business and legal world, in many instances, avoiding unnecessary time and expense to our clients. Our mission is simple: provide cutting-edge expertise and sound advice in select areas of the law for corporate and business clients. We thrive on providing each client with personalized attention, forceful representation, and a collaborative team effort that embraces collective knowledge.