Utah judge suspended for making anti-Trump comments
Litigation Reports
A longtime Utah judge has been suspended without pay for six months after making critical comments online and in court about President Donald Trump, including a post bashing his "inability to govern and political incompetence."

Judge Michael Kwan's posts on Facebook and LinkedIn in 2016-2017 violated the judicial code of conduct and diminished "the reputation of our entire judiciary," wrote Utah State Supreme Court Justice John A. Pearce in an opinion posted Wednesday.

Kwan's Facebook account was private but could have been shared by friends, Pearce wrote.

"Judge Kwan's behavior denigrates his reputation as an impartial, independent, dignified, and courteous jurist who takes no advantage of the office in which he serves," Pearce said.

Kwan has been a justice court judge in the Salt Lake City suburb of Taylorsville since 1998. He deals with misdemeanor cases, violations of ordinances and small claims.

He was first appointed by elected city officials to a six-year term and was retained in the position by voters.

Kwan argued the suspension was inappropriate and an unlawful attempt to regulate his constitutionally protected speech, Pearce wrote in the opinion.

Kwan's attorney, Greg Skordas, said the judge is disappointed with the severity of the suspension but accepted that he would get some reprimand.

Like many people after the 2016 election, Kwan felt strongly about the results and said some things "in haste," Skordas said.

He knows judges are held to a higher standard and must be careful, the lawyer said.

"He certainly regrets making those statements and is committed to not doing anything like that again," Skordas said.

It's unknown what Kwan's political affiliation is because he chooses to keep his voter registration private, an option available to any state voter, said Justin Lee, Utah director of elections.

Skordas said he doesn't know Kwan's political party but noted the judge has been reprimanded previously during his career for comments critical of politicians from both major parties.

Pearce referred to those past reprimands while justifying the severity of the suspension.
Related listings
Litigation Reports

03/09/2019

A federal court judge will hear motions in a lawsuit over a North Carolina law that mandates the revocation of drivers' licenses for unpaid traffic tickets even if the driver can't afford to pay.Advocacy groups sued in May, seeking to declare the law...

Litigation Reports

02/10/2019

The American Civil Liberties Union of Maine started making its case in federal court on Monday against the ban on medication-assisted treatment in county jail amid the opioid crisis.Democratic Gov. Janet Mills recently lifted the Maine Department of ...

Litigation Reports

01/11/2019

An adviser to Europe's top court says Google doesn't have to extend "right to be forgotten" rules to its search engines globally.The European Court of Justice's advocate general released a preliminary opinion Thursday in the case involving the U.S. t...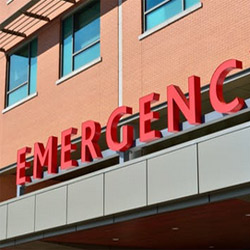 New Rochelle, New York Personal Injury Lawyers
If you or a loved one has been injured in an accident, contact Kommer, Bave & Ollman, LLP, in New Rochelle, New York, immediately. We can answer all your questions and work with you to determine if you have the grounds for a personal injury lawsuit. The attorneys at our firm are determined to resolve even the most difficult of cases. We will work closely with you to determine the best course of action to get your claim or case resolved in the most efficient way possible. We will fight for your right to compensation! No one should have to suffer a financial burden from the result of another person's carelessness. The attorneys at Kommer, Bave & Ollman, LLP will aggressively fight to ensure that justice is served on your behalf.