Missouri county sued over jail time for unpaid court costs
Litigation Reports
A Missouri man at the heart of a state Supreme Court case that overturned what critics called modern-day debtors' prisons is back in jail and suing the local officials who put him there.

Warrensburg resident George Richey, 65, is one of two Missouri men who sued over boarding costs for time spent in county jails, which are commonly referred to as board bills.

Richey spent 65 days in jail in 2016 for not paying past board bills. Supreme Court judges last year unanimously sided with him, writing in an opinion that while inmates are responsible for those costs, "if such responsibilities fall delinquent, the debts cannot be taxed as court costs and the failure to pay that debt cannot result in another incarceration."

The nonprofit legal defense organization ArchCity Defenders on Tuesday sued St. Clair County and Associate Circuit County Judge Jerry Rellihan on behalf of Richey for the harm caused by his unlawful imprisonment.

Richey's lawyers wrote in a Tuesday court filing that the time he spent in jail meant he lost "his home, all of his personal belongings, and lived in constant fear of arrest for the past four years."

"I have the clothes on my back, but that's it. This has caused me to lose everything," Richey said in a statement. "I'm not the only one these counties are picking on, and I'm taking a stand because these crooked practices can't continue."

Associated Press requests for comment to St. Clair County officials were not immediately returned Wednesday.

Richey's lawyers also argued that the judge retaliated against him for taking his board bill case to the Supreme Court.

Three months after the high court's ruling, Rellihan sentenced Richey to more than two years in county jail for probation violations and misdemeanor counts of assault, trespassing and disturbing the peace.
Related listings
Litigation Reports

12/13/2019

The Supreme Court on Monday declined to hear an appeal in a case originating from Boise, Idaho, that would have made it a crime to camp and sleep in public spaces. The decision to let a ruling from the 9th Circuit Court of Appeals stand is a setback ...

Litigation Reports

11/28/2019

President Donald Trump asked the Supreme Court on Thursday to void a subpoena from the House of Representatives that seeks the president's financial records from his accounting firm. The justices already have shielded the documents from being t...

Litigation Reports

10/13/2019

National Coming Out Day festivities were tempered this year by anxiety that some LGBT folk may have to go back into the closet so they can make a living, depending on what the Supreme Court decides about workplace discrimination law.But the mere fact...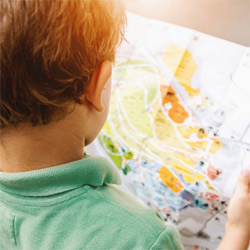 New York Commercial Litigation Law Firm - Woods Lonergan PLLC
Founded in 1993 by Managing Partner James F. Woods, Woods Lonergan PLLC has built a strong reputation as a resourceful and industrious firm that provides clients with clear, concise, and straightforward answers to their most challenging legal issues. Partner Lawrence R. Lonergan, who joined the firm in 2008, has been a friend and colleague to Mr. Woods for over 40 years and shares the same business philosophy. Woods Lonergan PLLC's collective experience and expertise enables the firm to expeditiously and effectively analyze the increasing challenges clients face in an evolving business and legal world, in many instances, avoiding unnecessary time and expense to our clients. Our mission is simple: provide cutting-edge expertise and sound advice in select areas of the law for corporate and business clients. We thrive on providing each client with personalized attention, forceful representation, and a collaborative team effort that embraces collective knowledge.