High court nixes Alex Jones' appeal in Newtown shooting case
Litigation Reports
The U.S. Supreme Court on Monday declined to hear an appeal by Infowars host and conspiracy theorist Alex Jones, who was fighting a Connecticut court sanction in a defamation lawsuit brought by relatives of some of the victims of the Sandy Hook Elementary School shooting.

Jones was penalized in 2019 by a trial court judge for an angry outburst on his web show against an attorney for the relatives and for violating numerous orders to turn over documents to the families' lawyers. Judge Barbara Bellis barred Jones from filing a motion to dismiss the case, which remains pending, and said she would order Jones to pay some of the families' legal fees.

Jones argued he should not have been sanctioned for exercising his free speech rights. The Connecticut Supreme Court upheld Bellis' ruling last year.

The families and an FBI agent who responded to the shooting, which left 20 first-graders and six educators dead, are suing Jones and his show over claims that the massacre was a hoax. The families said they have been subjected to harassment and death threats from Jones' followers because of the hoax conspiracy.

Jones, whose show is based in Austin, Texas, has since said he believes the shooting occurred.

The U.S. Supreme Court turned down Jones' request to hear his appeal without comment.

Jones' attorney, Norman Pattis, called the court's decision "a disappointment."

"Judge Bellis, and the Connecticut Supreme Court, asserted frightening and standardless power over the extrajudicial statements of litigants," Pattis said in an email to The Associated Press. "Mr. Jones never threatened anyone; had he done so, he would have been charged with a crime. We are inching our way case-by-case toward a toothless, politically correct, First Amendment."

Joshua Koskoff, a lawyer for the Sandy Hook families, said Jones deserved to be sanctioned for his threatening comments on his show.

"The families are eager to resume their case and to hold Mr. Jones and his financial network accountable for their actions," Koskoff said in a statement. "From the beginning, our goal has been to prevent future victims of mass shootings from being preyed on by opportunists."

The sanction came after Jones, on Infowars in 2019, accused an attorney for the families, Christopher Mattei, of planting child pornography that was found in email metadata files that Jones turned over to the Sandy Hook families' lawyers. Pattis has said the pornography was in emails sent to Jones that were never opened.
Related listings
Litigation Reports

01/16/2021

India's top court on Tuesday temporarily put on hold the implementation of agricultural reform laws and ordered the creation of an independent committee of experts to negotiate with farmers who have been protesting against the legislation.The S...

Litigation Reports

12/02/2020

Republicans attempting to undo President-elect Joe Biden's victory in Pennsylvania asked the U.S. Supreme Court on Tuesday to take up their lawsuit, three days after it was thrown out by the highest court in the battleground state.In the reques...

Litigation Reports

09/21/2020

Supreme Court Justice Ruth Bader Ginsburg, a towering women's rights champion who became the court's second female justice, died Friday at her home in Washington. She was 87.Ginsburg died of complications from metastatic pancreatic cancer...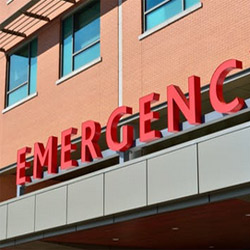 New Rochelle, New York Personal Injury Lawyers
If you or a loved one has been injured in an accident, contact Kommer, Bave & Ollman, LLP, in New Rochelle, New York, immediately. We can answer all your questions and work with you to determine if you have the grounds for a personal injury lawsuit. The attorneys at our firm are determined to resolve even the most difficult of cases. We will work closely with you to determine the best course of action to get your claim or case resolved in the most efficient way possible. We will fight for your right to compensation! No one should have to suffer a financial burden from the result of another person's carelessness. The attorneys at Kommer, Bave & Ollman, LLP will aggressively fight to ensure that justice is served on your behalf.