Supreme Court sides with government in immigration case
Opinion
The Supreme Court is making it harder for noncitizens who are authorized to live permanently in the United States to argue they should be allowed to stay in the country if they've committed crimes.

The decision Thursday split the court 5-4 along ideological lines. The decision came in the case of Andre Barton, a Jamaican national and green card holder. In 1996, when he was a teenager, he was present when a friend fired a gun at the home of Barton's ex-girlfriend in Georgia. And in 2007 and 2008, he was convicted of drug possession in the state.

His crimes made him eligible to be deported, and the government sought to remove him from the country in 2016. Barton argued he should be eligible to stay. Justice Brett Kavanaugh noted in his opinion for the court's conservatives that it was important that Barton's 1996 crime took place in the first seven years he was admitted to the country.

Kavanaugh wrote that "when a lawful permanent resident has amassed a criminal record of this kind," immigration law makes them ineligible to ask to be allowed to stay in the country.
Related listings
Kansas' Democratic governor on Monday named a veteran trial-court judge who is opposed by the state's most influential anti-abortion group to the state Supreme Court ? an appointment that's likely to further stoke conservatives' efforts to change how...

The Supreme Court said Friday it will referee a high-profile copyright dispute between technology giants Oracle and Google. Oracle says it wants nearly $9 billion from Google.The case stems from Google's development of its hugely popular Androi...

Six people appeared in a New Zealand court Monday on charges they illegally redistributed the video a gunman livestreamed as he shot worshippers at two mosques last month.Christchurch District Court Judge Stephen O'Driscoll denied bail to busin...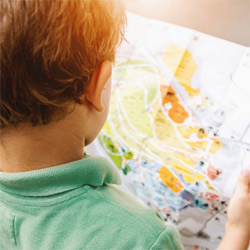 New York Commercial Litigation Law Firm - Woods Lonergan PLLC
Founded in 1993 by Managing Partner James F. Woods, Woods Lonergan PLLC has built a strong reputation as a resourceful and industrious firm that provides clients with clear, concise, and straightforward answers to their most challenging legal issues. Partner Lawrence R. Lonergan, who joined the firm in 2008, has been a friend and colleague to Mr. Woods for over 40 years and shares the same business philosophy. Woods Lonergan PLLC's collective experience and expertise enables the firm to expeditiously and effectively analyze the increasing challenges clients face in an evolving business and legal world, in many instances, avoiding unnecessary time and expense to our clients. Our mission is simple: provide cutting-edge expertise and sound advice in select areas of the law for corporate and business clients. We thrive on providing each client with personalized attention, forceful representation, and a collaborative team effort that embraces collective knowledge.