A 1946 mob lynching puts court focus on grand jury secrecy
Daily Legal News
A historian's quest for the truth about a gruesome mob lynching of two black couples is prompting a U.S. appeals court to consider whether federal judges can order grand jury records unsealed in decades-old cases with historical significance.

The young black sharecroppers were being driven along a rural road in the summer of 1946 when they were stopped by a white mob beside the Apalachee River, just over 50 miles (80 kilometers) east of Atlanta. The mob dragged them out, led them to the riverbank and shot them multiple times. For months the FBI investigated and more than 100 people reportedly testified before a grand jury, but no one was ever indicted in the deaths of Roger and Dorothy Malcom and George and Mae Murray Dorsey at Moore's Ford Bridge in Walton County.

Historian Anthony Pitch wrote a book about the killings ? "The Last Lynching: How a Gruesome Mass Murder Rocked a Small Georgia Town" ? and continued his research after its 2016 publication. He learned transcripts from the grand jury proceedings, thought to have been destroyed, were stored by the National Archives.

Heeding Pitch's request, a federal judge in 2017 ordered the records unsealed. But the U.S. Department of Justice appealed , arguing grand jury proceedings are secret and should remain sealed.
Related listings
Daily Legal News

10/25/2019

Billionaire Samsung scion Lee Jae-yong appeared in court Friday for a retrial on corruption allegations linked to a 2016 scandal that spurred massive street protests and sent South Korea's then-president to prison. "I feel deeply sorry for worr...

Daily Legal News

10/22/2019

A French court has postponed until Nov. 7 a decision on whether to uphold preliminary charges against French cement manufacturer Lafarge, including "complicity in crimes against humanity."The decision comes as the Paris appeal court on Thursday ruled...

Daily Legal News

10/10/2019

Among cases on the U.S. Supreme Court docket for the term that began this month, two Louisiana cases stand out — one because of its implications for criminal justice in the state, the other because of what it portends for abortion rights and ac...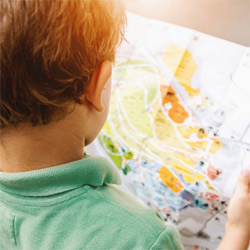 New York Commercial Litigation Law Firm - Woods Lonergan PLLC
Founded in 1993 by Managing Partner James F. Woods, Woods Lonergan PLLC has built a strong reputation as a resourceful and industrious firm that provides clients with clear, concise, and straightforward answers to their most challenging legal issues. Partner Lawrence R. Lonergan, who joined the firm in 2008, has been a friend and colleague to Mr. Woods for over 40 years and shares the same business philosophy. Woods Lonergan PLLC's collective experience and expertise enables the firm to expeditiously and effectively analyze the increasing challenges clients face in an evolving business and legal world, in many instances, avoiding unnecessary time and expense to our clients. Our mission is simple: provide cutting-edge expertise and sound advice in select areas of the law for corporate and business clients. We thrive on providing each client with personalized attention, forceful representation, and a collaborative team effort that embraces collective knowledge.