Fallen rights icon at UN court for Rohingya genocide case
Daily Legal News
Twenty-eight years to the day after Aung San Suu Kyi's husband and sons accepted her Nobel Peace Prize while she remained under house arrest in Myanmar, the former pro-democracy icon appeared in a United Nations court ready to defend her country's army from allegations of committing genocide against the Rohingya minority.

Suu Kyi looked on attentively from the front bench at the International Court of Justice in The Hague Tuesday as a legal team for Gambia detailed accounts of killings - including of women and children - sexual violence and the destruction of tens of thousands of Muslim minority homes in northern Rakhine state.

Acting on behalf of the 57-country Organization of Islamic Cooperation, Gambia is asking the world court to take "all measures within its power to prevent all acts that amount to or contribute to the crime of genocide."

Opening Gambia's case, Justice Minister Aboubacarr Tambadou urged the court to "tell Myanmar to stop these senseless killings, to stop these acts of barbarity that continue to shock our collective conscience, to stop this genocide of its own people."

"It is indeed sad for our generation that 75 years after human kind committed itself to the words 'never again', another genocide is unfolding right before our eyes," Tambadou said. "Yet we do nothing to stop it."

"This is a stain on our collective conscience," he said.

Myanmar's army began a crackdown on the Rohingya in August 2017 in response to an insurgent attack. More than 700,000 Rohingya fled to neighboring Bangladesh to escape what has been called an ethnic cleansing campaign involving mass rapes, killings and the torching of homes.

The head of a U.N. fact-finding mission on Myanmar warned in October that "there is a serious risk of genocide recurring." The mission also found that Myanmar should be held responsible in international legal forums for alleged genocide against the Rohingya.
Related listings
Daily Legal News

11/15/2019

President Donald Trump is asking the Supreme Court to block a subpoena for his tax returns, in a test of the president's ability to defy investigations.The filing Thursday sets the stage for a high court showdown over the tax returns Trump has ...

Daily Legal News

11/10/2019

The Supreme Court said Tuesday that a survivor and relatives of victims of the Sandy Hook Elementary School shooting can pursue their lawsuit against the maker of the rifle used to kill 26 people.The justices rejected an appeal from Remington Arms, w...

Daily Legal News

11/04/2019

A treasure hunter who accuses the state of North Carolina of misusing his images from Blackbeard's flagship says he'll ask for 10 times the damages he originally sought, now that a court ruling has come down in his favor.John Masters of Florida-based...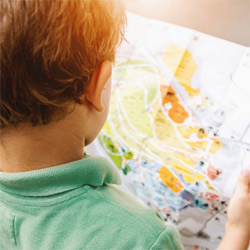 New York Commercial Litigation Law Firm - Woods Lonergan PLLC
Founded in 1993 by Managing Partner James F. Woods, Woods Lonergan PLLC has built a strong reputation as a resourceful and industrious firm that provides clients with clear, concise, and straightforward answers to their most challenging legal issues. Partner Lawrence R. Lonergan, who joined the firm in 2008, has been a friend and colleague to Mr. Woods for over 40 years and shares the same business philosophy. Woods Lonergan PLLC's collective experience and expertise enables the firm to expeditiously and effectively analyze the increasing challenges clients face in an evolving business and legal world, in many instances, avoiding unnecessary time and expense to our clients. Our mission is simple: provide cutting-edge expertise and sound advice in select areas of the law for corporate and business clients. We thrive on providing each client with personalized attention, forceful representation, and a collaborative team effort that embraces collective knowledge.