Capitol stormer who wore 'I Was There' shirt to stay in jail
Daily Legal News
A federal judge refused Thursday to set bail for a Texas man who was wearing a T-shirt that said, "I Was There, Washington D.C., January 6, 2021," when he was arrested on charges he stormed the U.S. Capitol on Jan. 6.

U.S. Judge Carl Nichols ordered Garret Miller to remain jailed pending trial, concluding the Dallas man poses a danger to the community.

Miller didn't give a statement to the law enforcement officers who arrested him at his home two weeks after the riots, prosecutors said. But they noted he was wearing a T-shirt that had a photograph of former President Donald Trump, and it said "Take America Back" and "I Was There, Washington D.C., January 6, 2021."

Prosecutors presented a photograph of Miller wearing the shirt during an earlier hearing for his case and cited it in a court filing seeking his pretrial detention.

Assistant U.S. Attorney Elizabeth Kelley said Miller has shown a troubling "lack of respect for any authority."

"Ï think it's safe to say that nobody who entered the Capitol that day showed any respect for authority, so I don't credit that argument very much," countered defense attorney F. Clinton Broden. He conceded Miller entered the Capitol that day but said his client didn't engage in any violence.

On a recorded call immediately after his arrest, Miller told his mother, "I don't feel that I've done anything wrong and now I'm being locked up," according to prosecutors.

Like many of the more than 300 people facing federal charges in connection with the siege, Miller thoroughly documented and commented on his actions that day in a flurry of social media posts.

After Miller posted a selfie showing himself inside the Capitol building, another Facebook user wrote, "bro you got in?! Nice!" Miller replied, "just wanted to incriminate myself a little lol," prosecutors said.
Related listings
Daily Legal News

03/29/2021

Attorneys for the man sentenced to federal death row for the racist slayings of nine members of a Black South Carolina congregation are set to formally argue that his conviction and death sentence should be overturned.Oral arguments have been set for...

Daily Legal News

02/17/2021

In a closely divided ruling, New Jersey's Supreme Court on Wednesday upheld a $1.8 million jury award for a woman who was struck on the head with a bottle while riding a New Jersey Transit bus. The 4-3 decision affirmed that NJ Transit, a publi...

Daily Legal News

02/12/2021

Georgia Supreme Court Chief Justice Harold D. Melton announced Friday that he is stepping down on July 1.Melton said in a statement that he doesn't yet know what he'll do next, but that he is exploring opportunities "for the next se...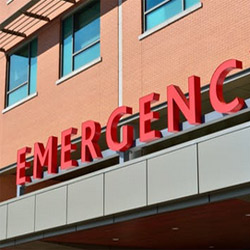 New Rochelle, New York Personal Injury Lawyers
If you or a loved one has been injured in an accident, contact Kommer, Bave & Ollman, LLP, in New Rochelle, New York, immediately. We can answer all your questions and work with you to determine if you have the grounds for a personal injury lawsuit. The attorneys at our firm are determined to resolve even the most difficult of cases. We will work closely with you to determine the best course of action to get your claim or case resolved in the most efficient way possible. We will fight for your right to compensation! No one should have to suffer a financial burden from the result of another person's carelessness. The attorneys at Kommer, Bave & Ollman, LLP will aggressively fight to ensure that justice is served on your behalf.