Federal judge leaves CDC evictions moratorium in place
Daily Legal News
A federal judge is refusing landlords' request to put the Biden administration's new eviction moratorium on hold, though she made clear she thinks it's illegal.

U.S. District Judge Dabney Friedrich on Friday said her "hands are tied" by an appellate ruling the last time courts considered the evictions moratorium in the spring.

Alabama landlords who are challenging the moratorium are likely to appeal.

Friedrich wrote that the new temporary ban on evictions the Centers for Disease Control and Prevention imposed last week is substantially similar to the version she ruled was illegal in May. At the time, Freidrich put her ruling on hold to allow the administration to appeal.

This time, she said, she is bound to follow a ruling from the appeals court that sits above her, the U.S. Court of Appeals for the District of Columbia Circuit.

If the D.C. Circuit doesn't give the landlords what they want, they are expected to seek Supreme Court involvement.

In late June, the high court refused by a 5-4 vote to allow evictions to resume. Justice Brett Kavanaugh, part of the slim majority, said he agreed with Friedrich, but was voting to keep the moratorium in place because it was set to expire at the end of July.

Kavanaugh said then that he would reject any additional extension without clear authorization from Congress, which has not been able to take action.

In discussing the new moratorium last week, President Joe Biden acknowledged there were questions about its legality, but said a court fight over the new CDC order would buy time for the distribution of some of the $45 billion in rental assistance that has been approved but not yet used.
Related listings
Daily Legal News

08/07/2021

Mississippi judges have the power to delay trials, limit the number of spectators in courtrooms or take other steps to try to slow the spread of COVID-19, the leader of the state Supreme Court says in an emergency order. Chief Justice Michael Randolp...

Daily Legal News

07/16/2021

A federal appeals court has rejected a challenge to a policy that requires lawyers join the State Bar of Michigan. Lucille Taylor said the group's use of her dues for advocacy activities violates her right to free speech, among other objections...

Daily Legal News

07/09/2021

The Michigan Supreme Court on Friday denied a request to extend the deadline for drawing new legislative and congressional maps despite a delay in census redistricting data. The Independent Citizens Redistricting Commission, whose members have been m...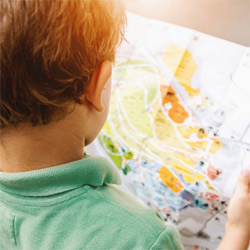 New York Commercial Litigation Law Firm - Woods Lonergan PLLC
Founded in 1993 by Managing Partner James F. Woods, Woods Lonergan PLLC has built a strong reputation as a resourceful and industrious firm that provides clients with clear, concise, and straightforward answers to their most challenging legal issues. Partner Lawrence R. Lonergan, who joined the firm in 2008, has been a friend and colleague to Mr. Woods for over 40 years and shares the same business philosophy. Woods Lonergan PLLC's collective experience and expertise enables the firm to expeditiously and effectively analyze the increasing challenges clients face in an evolving business and legal world, in many instances, avoiding unnecessary time and expense to our clients. Our mission is simple: provide cutting-edge expertise and sound advice in select areas of the law for corporate and business clients. We thrive on providing each client with personalized attention, forceful representation, and a collaborative team effort that embraces collective knowledge.