Wisconsin election investigator warns of subpoenas
Daily Legal News
The retired conservative Wisconsin Supreme Court justice leading a Republican-ordered investigation into the 2020 presidential election released a video Monday threatening to subpoena election officials who don't comply and saying the intent was not to overturn President Joe Biden's narrow victory in the battleground state.

The unusual six-minute video from Michael Gableman comes after election clerks were confused by an email his office sent last week that was flagged in at multiple counties as junk, a possible security risk and not forwarded to municipal clerks as he wanted.

Gableman said Monday that if the state's 1,900-plus municipal and county election officials did not cooperate with his investigation, he would "compel" them to comply. Republican Assembly Speaker Robin Vos has said he would sign subpoenas requested by Gableman as part of the investigation. Vos hired Gableman at a cost of nearly $680,000 in taxpayer money to conduct the investigation.

Vos declined to sign subpoenas sought by Rep. Janel Bandtjen, chair of the Assembly elections committee, seeking ballots, voting machines and other data in Milwaukee and Brown counties.

Gableman said local clerks who run elections in Wisconsin will be required to prove that voting was done legally.

"The responsibility to demonstrate that our elections were conducted with fairness, inclusivity and accountability is on the government and on the private, for-profit interests that did work for the government," Gableman said. "The burden is not on the people to show in advance of an investigation that public officials and their contractors behaved dishonestly."

Gableman, in his video where he appears to be standing in front of an image of the state Capitol, said his intent was not to challenge the results of the 2020 election that Biden won in Wisconsin by nearly 21,000 votes over former President Donald Trump. Some Republicans have called for a broader audit and said they believe there was widespread fraud, despite no evidence of that. Only two people out of about 3.3 million people who cast ballots have been charged with election fraud.

Those pushing for an audit similar to one done in Arizona's Maricopa County have pushed the false claim that the election was stolen from Trump.
Related listings
Daily Legal News

09/14/2021

The U.S. Senate Judiciary Committee is considering President Joe Biden's nomination of a Vermont judge who played a role in the state's passage of the first-in-the-nation civil unions law, a forerunner of same-sex marriage, to become the ...

Daily Legal News

09/12/2021

The Oklahoma Supreme Court has rejected a request to remove two members of the state's Pardon and Parole Board from a high-profile death penalty case. The court's brief ruling on Friday denied a prosecutor's request to remove Adam L...

Daily Legal News

09/06/2021

A gay substitute teacher was wrongfully fired by a Roman Catholic school in North Carolina after he announced in 2014 on social media that he was going to marry his longtime partner, a federal judge has ruled. U.S. District Judge Max Cogburn r...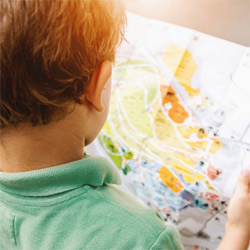 New York Commercial Litigation Law Firm - Woods Lonergan PLLC
Founded in 1993 by Managing Partner James F. Woods, Woods Lonergan PLLC has built a strong reputation as a resourceful and industrious firm that provides clients with clear, concise, and straightforward answers to their most challenging legal issues. Partner Lawrence R. Lonergan, who joined the firm in 2008, has been a friend and colleague to Mr. Woods for over 40 years and shares the same business philosophy. Woods Lonergan PLLC's collective experience and expertise enables the firm to expeditiously and effectively analyze the increasing challenges clients face in an evolving business and legal world, in many instances, avoiding unnecessary time and expense to our clients. Our mission is simple: provide cutting-edge expertise and sound advice in select areas of the law for corporate and business clients. We thrive on providing each client with personalized attention, forceful representation, and a collaborative team effort that embraces collective knowledge.