Commissioner sought to oversee 3 Ohio redistricting suits
Daily Legal News
Attorneys in one of three lawsuits brought against Ohio's newly drawn maps of legislative districts asked the state's high court Monday to appoint a master commissioner to oversee the disputes.

Lawyers for voters represented by the National Democratic Redistricting Committee told the Ohio Supreme Court the special oversight is needed to resolve discovery disputes among three separate legal teams that have sued the Ohio Redistricting Commission.

The suits allege some overlapping and some separate violations of the Ohio Constitution by the panel, which was forced to pass four-year maps along party lines because majority Republicans failed to reach agreement with the panel's two Democrats. The panel's GOP members defend the maps of Ohio House and Ohio Senate as fair and constitutional.

They are predicted to continue to deliver supermajorities to Republicans in both chambers, though the state's partisan breakdown is roughly 54% Republicans, 46% Democrats.

In their Monday filing, the National Democratic Redistricting Committee's attorneys said that they have made good-faith efforts to work out disputes with fellow lawyers but that "it is already clear that some disputes are fundamental and will be irresolvable."

Disagreements became apparent after a meeting on Friday, they said. Among areas where lawyers are at odds are whether members of the redistricting panel can be deposed, whether they must answer written questions and whether third parties can be questioned or asked to produce evidence.

The suits are the first to be brought under amendments to the Ohio Constitution that were approved overwhelmingly by the state's voters in 2015.

The seven-member high court, made up of four Republicans and three Democrats, has exclusive jurisdiction in resolving redistricting disputes. It has set an expedited schedule for hearing the three cases, culminating in oral arguments Dec. 8.

The other two suits were brought by the American Civil Liberties Union on behalf of the League of Women Voters of Ohio, the A. Philip Randolph Institute and individual voters; and by the Council on American-Islamic Relations of Ohio, Ohio Organizing Collaborative and Ohio Environmental Council and individual voters.

Ohio Supreme Court Justice Pat DeWine has said he will not recuse himself, despite his father, Gov. Mike DeWine, is a member of the redistricting panel being sued. Both DeWines are Republicans.
Related listings
Daily Legal News

10/01/2021

The Arkansas Supreme Court on Thursday said it wouldn't allow the state to enforce its ban on mask mandates by schools and other government bodies, while lawmakers clashed over efforts to prohibit businesses from requiring employees get the COV...

Daily Legal News

09/27/2021

New York City schools have been temporarily blocked from enforcing a vaccine mandate for its teachers and other workers by a federal appeals judge just days before it was to take effect. Workers in the nation's largest school system were to be ...

Daily Legal News

09/22/2021

The retired conservative Wisconsin Supreme Court justice leading a Republican-ordered investigation into the 2020 presidential election released a video Monday threatening to subpoena election officials who don't comply and saying the intent wa...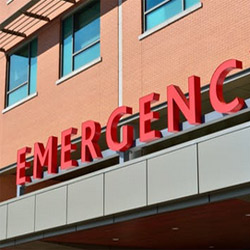 New Rochelle, New York Personal Injury Lawyers
If you or a loved one has been injured in an accident, contact Kommer, Bave & Ollman, LLP, in New Rochelle, New York, immediately. We can answer all your questions and work with you to determine if you have the grounds for a personal injury lawsuit. The attorneys at our firm are determined to resolve even the most difficult of cases. We will work closely with you to determine the best course of action to get your claim or case resolved in the most efficient way possible. We will fight for your right to compensation! No one should have to suffer a financial burden from the result of another person's carelessness. The attorneys at Kommer, Bave & Ollman, LLP will aggressively fight to ensure that justice is served on your behalf.