Appeals court: Illinois counties must end ICE contracts
Daily Legal News
A federal appeals court has ruled two counties that hold immigrant detainees at local jails must terminate contracts with federal authorities starting Thursday.

Leaders in Kankakee and McHenry counties sued over an Illinois law aimed at ending immigration detention in the state by Jan. 1 and lost. But they were allowed to delay while on appeal.

In the ruling, the 7th U.S. Circuit Court of Appeals said the counties hadn't made their case.

"We conclude that the counties have not made a 'strong showing' that they are likely to succeed on the merits," the three-judge panel concluded.

Roughly 100 detainees remain at the jails. Winding down the contracts is expected to take a few weeks.

The Illinois law has been celebrated by immigrant rights activists who say detaining people awaiting immigration hearings is inhumane and costly. They're pushing to release detainees instead of transferring them elsewhere.

Last year, downstate Pulaski County cleared its jail of immigrant detainees. Court records show 15 were released. Dozens of others were transferred to Kansas and the two Illinois facilities.

Officials in McHenry and Kankakee counties, who didn't return messages Thursday, have previously said they'd continue to appeal. They say the contracts are lucrative and argue that ending them simply transfers detainees further from their families.

U.S. Immigration and Customs Enforcement didn't return a message Thursday.
Related listings
Daily Legal News

01/11/2022

The longest serving magistrate in Alaska is no longer on the bench after writing letters to the editor critical of the Republican party. Former Seward Magistrate George Peck wrote four letters to the editor of the Anchorage Daily News, the latest in ...

Daily Legal News

12/25/2021

A federal trial set for January on litigation challenging North Carolina's voter photo identification law has been delayed while the U.S. Supreme Court weighs whether legislative leaders should be permitted to help defend the law in court. The ...

Daily Legal News

12/20/2021

U.S. Magistrate Judge Kate M. Menendez has been confirmed by the Senate to fill Minnesota's federal court vacancy, the state's two senators announced over the weekend. Menendez was nominated by President Joe Biden in September. She appear...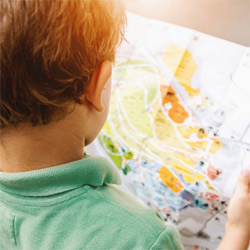 New York Commercial Litigation Law Firm - Woods Lonergan PLLC
Founded in 1993 by Managing Partner James F. Woods, Woods Lonergan PLLC has built a strong reputation as a resourceful and industrious firm that provides clients with clear, concise, and straightforward answers to their most challenging legal issues. Partner Lawrence R. Lonergan, who joined the firm in 2008, has been a friend and colleague to Mr. Woods for over 40 years and shares the same business philosophy. Woods Lonergan PLLC's collective experience and expertise enables the firm to expeditiously and effectively analyze the increasing challenges clients face in an evolving business and legal world, in many instances, avoiding unnecessary time and expense to our clients. Our mission is simple: provide cutting-edge expertise and sound advice in select areas of the law for corporate and business clients. We thrive on providing each client with personalized attention, forceful representation, and a collaborative team effort that embraces collective knowledge.