Accountant avoids prison time in college admissions scandal
Daily Legal News
An accountant who worked for the consultant at the center of the college admissions bribery case has avoided prison for his role in the sweeping scheme.

U.S. District Court Judge Indira Talwani on Friday sentenced Steven Masera, 72, to time already served, ordered him to pay a $20,000 fine and remain on three years' supervised release.

Masera pleaded guilty in 2019 to a charge of racketeering conspiracy in Boston federal court. Masera, of Folsom, California, was an accountant for Rick Singer, the mastermind of the bribery scheme that involved rigged test scores and bogus athletic credentials.

Prosecutors say Masera created fake donation receipt letters and bogus invoices that allowed the wealthy parents who paid bribes to write their payments off as donations or business expenses.

Prosecutors argued that Masera is less culpable than the parents and coaches involved in the scheme, noting that he was working at Singer's direction and "stood to gain nothing beyond his hourly compensation."

An email seeking comment was sent Friday to lawyers for Masera. His attorneys wrote in court documents that he is "ashamed that he would agree to be involved in such conduct, but is nevertheless handling the situation with grace."

Singer pleaded guilty to a slew of charges and has yet to be sentenced. Others convicted in the case have received sentences ranging from probation to 15 months behind bars.
Related listings
Daily Legal News

04/29/2022

The fertile mind of Justice Stephen Breyer has conjured a stream of hypothetical questions through the years that have, in the words of a colleague, "befuddled" lawyers and justices alike.Breyer, 83, seemed a bit subdued as he sat through...

Daily Legal News

04/09/2022

A second defendant has pleaded guilty in federal court to a hate crime and making false statements in connection with a 2018 racially-motivated assault in the Seattle area.U.S. Attorney Nick Brown said Jason DeSimas, 45, of Tacoma, Washington, is one...

Daily Legal News

03/29/2022

A state court judge said environmental groups may proceed with a lawsuit seeking to halt expansion of a cattle farm in northeast Iowa near a prized trout stream.Judge Michael Huppert on Monday ruled against the Iowa Department of Natural Resources, w...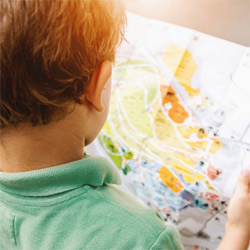 New York Commercial Litigation Law Firm - Woods Lonergan PLLC
Founded in 1993 by Managing Partner James F. Woods, Woods Lonergan PLLC has built a strong reputation as a resourceful and industrious firm that provides clients with clear, concise, and straightforward answers to their most challenging legal issues. Partner Lawrence R. Lonergan, who joined the firm in 2008, has been a friend and colleague to Mr. Woods for over 40 years and shares the same business philosophy. Woods Lonergan PLLC's collective experience and expertise enables the firm to expeditiously and effectively analyze the increasing challenges clients face in an evolving business and legal world, in many instances, avoiding unnecessary time and expense to our clients. Our mission is simple: provide cutting-edge expertise and sound advice in select areas of the law for corporate and business clients. We thrive on providing each client with personalized attention, forceful representation, and a collaborative team effort that embraces collective knowledge.