Man denies kidnapping charge in alleged murder-for-hire plot
Daily Legal News
A Colorado man pleaded not guilty Thursday in federal court in Vermont to kidnapping a man who was later found shot to death in a snowbank in 2018 in what prosecutors allege is a murder-for-hire case stemming from a financial dispute.

Federal prosecutors say they believe Jerry Banks, 34, of Fort Garland, Colorado, killed Gregory Davis, 49, of Danville, Vermont, but he has not been charged in the killing. U.S. District Judge Geoffrey Crawford ordered Banks to remain detained until trial, noting the prosecutors' concerns about his risk of flight and safety risk to potential witnesses.

"Someone who would kill for money would likely kill or improperly influence a witness or otherwise seek to influence the course of a trial that would result in his life in prison," Paul Van de Graaf and Jonathan Ophardt, assistant U.S. attorneys for Vermont, wrote in their detention request. They said Banks has a history of living "off the grid" and no strong connection to Vermont or anywhere else in the country.

Banks' federal public defender, Mary Nerino, did not contest detention and would not comment on the charges after the arraignment.

Davis was abducted from his Danville, Vermont, home on Jan. 6, 2018, and found shot to death the next day in a snowbank on a back road in Barnet.

Prosecutors detailed the alleged conspiracy in a filing Monday in federal court in Las Vegas. They wrote that Davis had been threatening to go to the FBI with information that Serhat Gumrukcu, 39, an inventor and the co-founder of a Los Angeles-based biotechnology company, was defrauding Davis in a multimillion-dollar oil deal Gumrukcu and Gumrukcu's brother had entered into with Davis in 2015.

Gurumkcu was facing felony fraud charges in California in 2017 and was working on a deal that came together soon after Davis' death that gave him significant ownership stake in Enochian Bioscience.
Related listings
Daily Legal News

05/28/2022

The South Dakota attorney general's office has declined to file charges against billionaire T. Denny Sanford following an investigation into possible possession of child pornography, saying it found no "prosecutable offenses" within...

Daily Legal News

05/14/2022

An accountant who worked for the consultant at the center of the college admissions bribery case has avoided prison for his role in the sweeping scheme.U.S. District Court Judge Indira Talwani on Friday sentenced Steven Masera, 72, to time already se...

Daily Legal News

05/10/2022

failed to ignite, authorities said.Flames were seen coming from Wisconsin Family Action's office shortly after 6 a.m. Sunday, and the fire was being investigated as arson. It wasn't immediately clear who vandalized the building, but the m...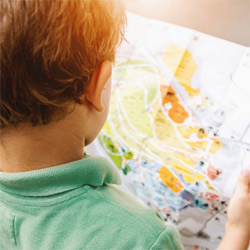 New York Commercial Litigation Law Firm - Woods Lonergan PLLC
Founded in 1993 by Managing Partner James F. Woods, Woods Lonergan PLLC has built a strong reputation as a resourceful and industrious firm that provides clients with clear, concise, and straightforward answers to their most challenging legal issues. Partner Lawrence R. Lonergan, who joined the firm in 2008, has been a friend and colleague to Mr. Woods for over 40 years and shares the same business philosophy. Woods Lonergan PLLC's collective experience and expertise enables the firm to expeditiously and effectively analyze the increasing challenges clients face in an evolving business and legal world, in many instances, avoiding unnecessary time and expense to our clients. Our mission is simple: provide cutting-edge expertise and sound advice in select areas of the law for corporate and business clients. We thrive on providing each client with personalized attention, forceful representation, and a collaborative team effort that embraces collective knowledge.