Malaysia court to resume Kim Jong Nam murder trial on Jan. 7
Focused Practice
A Malaysian court on Wednesday set Jan. 7 for two Southeast Asian women charged with murdering the North Korean leader's half brother to begin their defense, as their lawyers complained that some witnesses were unreachable.

A High Court judge in August found there was enough evidence to infer that Indonesian Siti Aisyah and Vietnamese Doan Thi Huong, along with four missing North Korean suspects, had engaged in a "well-planned conspiracy" to kill Kim Jong Nam.

The women appeared somber but calm during Wednesday's hearing. The trial had been due to resume Nov. 1 but was postponed after a defense lawyer fell ill.

Aisyah's lawyers made a new application to the court to compel prosecutors to provide them with statements that eight witnesses had given to police earlier.

Her lawyer, Kulaselvi Sandrasegaram, said they were informed that one of the witnesses, the man who chauffeured Kim to the airport, had died while two Indonesian women who were Aishah's roommates were believed to have returned to their homeland. She said they have only managed to interview two of the witnesses offered by prosecutors, while two others didn't turn up for their appointments and couldn't be contacted.

The witness statements taken by police are important in "the interest of justice" and to ensure that what they say to defense lawyers is consistent with what they told police, Sandrasegaram told reporters later.

Prosecutor Iskandar Ahmad said the police interviews are privileged statements and shouldn't be made public.

Judge Azmi Ariffin said the court will make a decision on the defense application on Dec. 14. He also set 10 days from Jan. 7 through February for Aishah's defense and 14 days from March 11 through April for Huong.

The two are accused of smearing VX nerve agent on Kim's face in an airport terminal in Kuala Lumpur on Feb. 13, 2017. They have said they thought they were taking part in a prank for a TV show. They are the only suspects in custody. The four North Korean suspects fled the country the same morning Kim was killed.

Lawyers for Aisyah, 25, and Huong, 29, have told the judge they will testify under oath in their defense.

They have said their clients were pawns in a political assassination with clear links to the North Korean Embassy in Kuala Lumpur, and that the prosecution failed to show the women had any intention to kill. Their intent is key to concluding they are guilty of murder.
Related listings
Focused Practice

10/25/2018

A New York judge on Thursday mothballed a lawsuit over President Donald Trump's charitable foundation until a higher court rules in an unrelated case whether a sitting president can be sued in state court.State Supreme Court Justice Saliann Scarpulla...

Focused Practice

10/18/2018

A candidate for the North Carolina Supreme Court pleaded guilty more than nine years ago to trespassing and driving while impaired.The Charlotte Observer reports Republican Chris Anglin was stopped by police in Greensboro in January 2009 and charged ...

Focused Practice

08/26/2018

The question of whether Washington voters will have their say on a measure designed to make it easier to prosecute police for negligent shootings might not be over after all.One day after ruling that Initiative 940 should appear on the November ballo...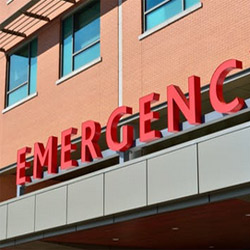 New Rochelle, New York Personal Injury Lawyers
If you or a loved one has been injured in an accident, contact Kommer, Bave & Ollman, LLP, in New Rochelle, New York, immediately. We can answer all your questions and work with you to determine if you have the grounds for a personal injury lawsuit. The attorneys at our firm are determined to resolve even the most difficult of cases. We will work closely with you to determine the best course of action to get your claim or case resolved in the most efficient way possible. We will fight for your right to compensation! No one should have to suffer a financial burden from the result of another person's carelessness. The attorneys at Kommer, Bave & Ollman, LLP will aggressively fight to ensure that justice is served on your behalf.