High court strikes down 'scandalous' part of trademark law
Political and Legal News
The Supreme Court struck down a section of federal law Monday that prevented businesses from registering trademarks seen as scandalous or immoral, handing a victory to California fashion brand FUCT.

The high court ruled that the century-old provision is an unconstitutional restriction on speech. Between 2005 and 2015, the United States Patent and Trademark Office ultimately refused about 150 trademark applications a year as a result of the provision. Those who were turned away could still use the words they were seeking to register, but they didn't get the benefits that come with trademark registration. Going after counterfeiters was also difficult as a result.

The Trump administration had defended the provision, arguing that it encouraged trademarks that are appropriate for all audiences.

The high court's ruling means that the people and companies behind applications that previously failed as a result of the scandalous or immoral provision can re-submit them for approval. And new trademark applications cannot be refused on the grounds they are scandalous or immoral.

Justice Elena Kagan said in reading her majority opinion that the most fundamental principle of free speech law is that the government can't penalize or discriminate against expression based on the ideas or viewpoints they convey. She said Lanham Act's ban on "immoral or scandalous" trademarks does just that.

In an opinion for herself and five colleagues, both conservatives and liberals, Kagan called the law's immoral or scandalous provision "substantially overbroad."

"There are a great many immoral and scandalous ideas in the world (even more than there are swearwords), and the Lanham Act covers them all. It therefore violates the First Amendment," she wrote.

Kagan's opinion suggested that a narrower law covering just lewd, sexually explicit or profane trademarks might be acceptable.

The justices' ruling was in some ways expected because of one the court made two years ago . In 2017, the justices unanimously invalidated a related provision of federal law that told officials not to register disparaging trademarks, finding that restriction violated the First Amendment. In that case, an Asian-American rock band sued after the government refused to register its band name, "The Slants," because it was seen as offensive to Asians.
Related listings
Political and Legal News

05/04/2019

The Arizona Court of Appeals has ruled that the Costco warehouse store chain can be sued for privacy violations by a Phoenix-area man because a pharmacist joked with his ex-wife about an erectile dysfunction prescription he had never picked up.The ru...

Political and Legal News

05/01/2019

The state Supreme Court dismissed a lawsuit Tuesday alleging a firearms website that enabled a man to illegally purchase the pistol he used in a mass shooting at a suburban Milwaukee spa six years ago is liable in the killings, ruling that federal la...

Political and Legal News

04/15/2019

A federal appeals court on Wednesday scheduled a hearing over whether to stop the Trump administration from forcing asylum seekers to wait in Mexico for their immigration court hearings.The 9th U.S. Circuit Court of Appeals set a hearing for April 24...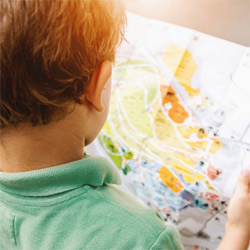 New York Commercial Litigation Law Firm - Woods Lonergan PLLC
Founded in 1993 by Managing Partner James F. Woods, Woods Lonergan PLLC has built a strong reputation as a resourceful and industrious firm that provides clients with clear, concise, and straightforward answers to their most challenging legal issues. Partner Lawrence R. Lonergan, who joined the firm in 2008, has been a friend and colleague to Mr. Woods for over 40 years and shares the same business philosophy. Woods Lonergan PLLC's collective experience and expertise enables the firm to expeditiously and effectively analyze the increasing challenges clients face in an evolving business and legal world, in many instances, avoiding unnecessary time and expense to our clients. Our mission is simple: provide cutting-edge expertise and sound advice in select areas of the law for corporate and business clients. We thrive on providing each client with personalized attention, forceful representation, and a collaborative team effort that embraces collective knowledge.