President, Supreme Court top Wisconsin races in 2020
Political and Legal News
Everyone knows Wisconsin will be in the spotlight for the presidential race in 2020. It's one of just a few states where the electorate is so evenly divided, it could swing either way. That is the biggest prize on the ballot this year, but it's far from the only contest for Wisconsin voters. Here are the highlights of what's on Wisconsin's political horizon in 2020:

PRESIDENTIAL RACE

Wisconsin will be the focus of the presidential race all year. President Donald Trump won Wisconsin by fewer than 23,000 votes in 2016 and both sides expect another close race. Wisconsin is one of just a few states expected to be competitive and for that reason, many expect it to be the epicenter of the fight for the White House. Democrats will get a chance to vote for their nominee on April 7. With a large field and unsettled race, many expect it to still be undecided for Wisconsin's primary. Milwaukee hosts the Democratic National Convention in July and both sides are expected to flood the state with money ? and candidate appearances ? before the November election.

SUPREME COURT

Wisconsin elects its Supreme Court justices and one of them who was appointed by then-Gov. Scott Walker, a Republican, is up for election in April. Dan Kelly was appointed in 2016 and now he's running for a full 10-year term. He's part of the current 5-2 conservative majority on the court. If he wins, that majority will not change. But if one of two liberal candidates prevail, the conservative hold on the court will drop to 4-3. Dane County Circuit Judge Jill Karofsky and Marquette University law professor Ed Fallone have Democratic support in the race. A Feb. 18 primary will narrow the field to two candidates. The winner will be elected on April 7. That is the same day as Wisconsin's presidential primary, when Democratic turnout is expected to be high. That could spell trouble for Kelly.
Related listings
Political and Legal News

12/02/2019

President Donald Trump knows he has fierce Democratic adversaries in Congress. But there is also ample push-back from the Judiciary branch, where black-robed judges who sit in courtrooms just blocks from the Capitol and in New York City have repudiat...

Political and Legal News

11/02/2019

Authorities say a woman has been arrested for disorderly conduct after creating a messy situation in the courthouse parking lot in the town of Maricopa.Police say Tally Leto allegedly poured alcohol into the vehicle of a court client, let the air out...

Political and Legal News

07/13/2019

A court in Palermo, Sicily, ruled on Friday that the wrong Eritrean man was arrested and tried as a migrant smuggling kingpin and ordered him released from jail, to the jubilation of international supporters who had championed for years the defendant...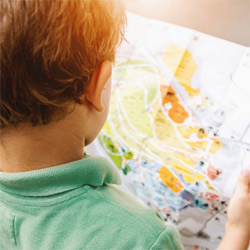 New York Commercial Litigation Law Firm - Woods Lonergan PLLC
Founded in 1993 by Managing Partner James F. Woods, Woods Lonergan PLLC has built a strong reputation as a resourceful and industrious firm that provides clients with clear, concise, and straightforward answers to their most challenging legal issues. Partner Lawrence R. Lonergan, who joined the firm in 2008, has been a friend and colleague to Mr. Woods for over 40 years and shares the same business philosophy. Woods Lonergan PLLC's collective experience and expertise enables the firm to expeditiously and effectively analyze the increasing challenges clients face in an evolving business and legal world, in many instances, avoiding unnecessary time and expense to our clients. Our mission is simple: provide cutting-edge expertise and sound advice in select areas of the law for corporate and business clients. We thrive on providing each client with personalized attention, forceful representation, and a collaborative team effort that embraces collective knowledge.