The Latest: Supreme Court blocks census citizenship question
Politics
The Supreme Court is forbidding President Donald Trump's administration from adding a citizenship question to the 2020 census for now. The court says the Trump administration's explanation for wanting to add the question was "more of a distraction" than an explanation.

It's unclear whether the administration would have time to provide a fuller account. Census forms are supposed to be printed beginning next week.

The court ruled 5-4 on Thursday, with Chief Justice John Roberts joining the four liberals in the relevant part of the outcome.

A lower court found the administration violated federal law in the way it tried to add a question broadly asking about citizenship for the first time since 1950.

The Census Bureau's own experts have predicted that millions of Hispanics and immigrants would go uncounted if the census asked everyone if he or she is an American citizen.

The Supreme Court says federal courts have no role to play in policing political districts drawn for partisan gain. The decision could embolden political line-drawing for partisan gain when state lawmakers undertake the next round of redistricting following the 2020 census.

The justices said by a 5-4 vote Thursday that claims of partisan gerrymandering do not belong in federal court. The court's conservative, Republican-appointed majority says that voters and elected officials should be the arbiters of what is a political dispute.

The court rejected challenges to Republican-drawn congressional districts in North Carolina and a Democratic district in Maryland.
Related listings
Attorneys for news organizations argued Thursday that the U.S. public should be allowed to see federal data about how prescription opioids were distributed as the nation's overdose crisis was worsening.They urged a three-judge panel of the 6th ...

The Supreme Court on Monday agreed to consider Virginia's plea to reinstate the life-without-parole sentence of a man who as a teenager participated in sniper shootings that terrorized the Washington, D.C., region in 2002.The justices said they...

Curtis Flowers has been jailed in Mississippi for 22 years, even as prosecutors couldn't get a murder conviction against him to stick through five trials.Three convictions were tossed out, and two other juries couldn't reach unanimous verdicts.This w...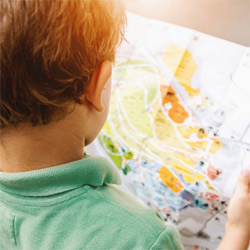 New York Commercial Litigation Law Firm - Woods Lonergan PLLC
Founded in 1993 by Managing Partner James F. Woods, Woods Lonergan PLLC has built a strong reputation as a resourceful and industrious firm that provides clients with clear, concise, and straightforward answers to their most challenging legal issues. Partner Lawrence R. Lonergan, who joined the firm in 2008, has been a friend and colleague to Mr. Woods for over 40 years and shares the same business philosophy. Woods Lonergan PLLC's collective experience and expertise enables the firm to expeditiously and effectively analyze the increasing challenges clients face in an evolving business and legal world, in many instances, avoiding unnecessary time and expense to our clients. Our mission is simple: provide cutting-edge expertise and sound advice in select areas of the law for corporate and business clients. We thrive on providing each client with personalized attention, forceful representation, and a collaborative team effort that embraces collective knowledge.