Supreme Court leaves Kentucky's ultrasound law in place
Politics
The Supreme Court on Monday left in place a Kentucky law requiring doctors to perform ultrasounds and show fetal images to patients before abortions.

The justices did not comment in refusing to review an appeals court ruling that upheld the law. Enforcement of the law had been on hold pending the legal challenge but will begin shortly, said Steve Pitt, general counsel to Kentucky Gov. Matt Bevin.

The American Civil Liberties Union had challenged the law on behalf of Kentucky's lone remaining abortion clinic. The ACLU argued that "display and describe" ultrasound laws violate physicians' speech rights under the First Amendment.

The federal appeals court in Cincinnati upheld the Kentucky law, but its sister court in Richmond, Virginia, struck down a similar measure in North Carolina.

The Supreme Court had previously upheld "informed consent" laws for women seeking abortions. The court will hear an abortion case in March, over Louisiana's attempt to require doctors who perform abortions to have admitting privileges at local hospitals.

Doctors' speech also has been an issue in non-abortion cases. The federal appeals court in Atlanta struck down parts of a 2011 Florida law that sought to prohibit doctors from talking about gun safety with their patients. Under the law, doctors faced fines and the possible loss of their medical licenses for discussing guns with patients.

In Kentucky, doctors must describe the ultrasound in detail while the pregnant woman listens to the fetal heartbeat. Women can avert their eyes and cover their ears to avoid hearing the description or the fetal heartbeat. Doctors failing to comply face fines and can be referred to the state's medical licensing board.
Related listings
A Hong Kong court that had struck down a ban on face masks at protests said Friday that the government could enforce it for one week, as police readied for any unrest during keenly contested elections this weekend.The High Court granted the temporary...

A historian's effort to unseal grand jury records from the brazen 1946 lynching of two black couples on a Georgia riverbank prompted tough questions in a federal appeals court, but the judges also suggested there might be another way to win rel...

The U.S. Supreme Court said Monday it will leave in place a court decision that derailed the impeachment trials of three West Virginia Supreme Court justices accused of corruption.The case was one of a long list of those the Supreme Court announced i...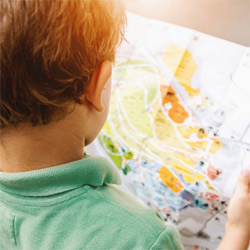 New York Commercial Litigation Law Firm - Woods Lonergan PLLC
Founded in 1993 by Managing Partner James F. Woods, Woods Lonergan PLLC has built a strong reputation as a resourceful and industrious firm that provides clients with clear, concise, and straightforward answers to their most challenging legal issues. Partner Lawrence R. Lonergan, who joined the firm in 2008, has been a friend and colleague to Mr. Woods for over 40 years and shares the same business philosophy. Woods Lonergan PLLC's collective experience and expertise enables the firm to expeditiously and effectively analyze the increasing challenges clients face in an evolving business and legal world, in many instances, avoiding unnecessary time and expense to our clients. Our mission is simple: provide cutting-edge expertise and sound advice in select areas of the law for corporate and business clients. We thrive on providing each client with personalized attention, forceful representation, and a collaborative team effort that embraces collective knowledge.