Court raises bar for some immigrants to avoid deportation
Politics
The Supreme Court on Thursday made it harder for longtime immigrants who have been convicted of a crime to avoid deportation.

Justice Neil Gorsuch wrote the opinion for a 5-3 conservative majority that ruled against a Mexican citizen who entered the U.S. illegally and has lived in the country for 25 years.

The man, Clemente Avelino Pereida, had been charged in Nebraska with using a fraudulent Social Security card to get a job and convicted under a state law against criminal impersonation.

Not all criminal convictions inevitably lead to deportation, but Gorsuch wrote for the court that Pereida failed to prove he was not convicted of a serious crime.

Under immigration law, "certain nonpermanent aliens seeking to cancel a lawful removal order must prove that they have not been convicted of a disqualifying crime," Gorsuch wrote.

In a dissent for the three liberal justices, Justice Stephen Breyer wrote that the court instead should have ruled for Pereida because he was convicted under a law that includes serious offenses, falling into the category of crimes of moral turpitude, and less serious ones.

"The relevant documents in this case do not show that the previous conviction at issue necessarily was for a crime involving moral turpitude," Breyer wrote.

Immigrants with criminal convictions who are facing deportation can ask the attorney general to allow them to remain in the country, if the conviction wasn't for a serious crime and they have lived here at least 10 years, among other criteria.
Related listings
A man and two companies in Alaska have been sentenced to three years probation and a $35,000 fine for violating the Clean Air Act involving asbestos work at a shopping center more than five years ago, a judge said.The work was performed at the Northe...

Courts in two rural counties were wrong when they dismissed lawsuits filed by the state seeking to have three casinos declared public nuisances, the Alabama Supreme Court ruled Friday.The decision meant the state can resume cases challenging operatio...

The grandson of U.S. President Warren G. Harding and his lover, Nan Britton, went to court in an effort to get the Republican's remains exhumed from the presidential memorial where they have lain since 1927. James Blaesing told an Ohio court th...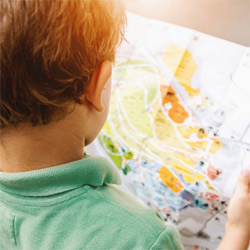 New York Commercial Litigation Law Firm - Woods Lonergan PLLC
Founded in 1993 by Managing Partner James F. Woods, Woods Lonergan PLLC has built a strong reputation as a resourceful and industrious firm that provides clients with clear, concise, and straightforward answers to their most challenging legal issues. Partner Lawrence R. Lonergan, who joined the firm in 2008, has been a friend and colleague to Mr. Woods for over 40 years and shares the same business philosophy. Woods Lonergan PLLC's collective experience and expertise enables the firm to expeditiously and effectively analyze the increasing challenges clients face in an evolving business and legal world, in many instances, avoiding unnecessary time and expense to our clients. Our mission is simple: provide cutting-edge expertise and sound advice in select areas of the law for corporate and business clients. We thrive on providing each client with personalized attention, forceful representation, and a collaborative team effort that embraces collective knowledge.